Burundi's government has announced it will postpone the parliamentary polls scheduled for Friday 5 June until a new date, set by the electoral commission, after more than a month of protests, which at times have been lethal.
"It is sure. There will be no elections on Friday," Willy Nyamitwe, the presidential adviser, told AFP on Wednesday 3 June.
This follows over a month of street violence, which has left more than 30 people dead and over 500 injured, in the aftermath of Burundi's ruling National Council for the Defense of Democracy nominating President Pierre Nkurunziza to stand for re-election.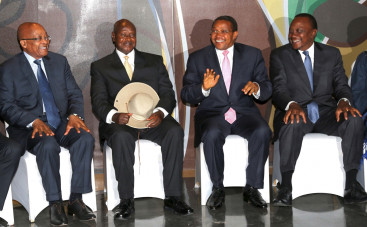 Opposition leaders want the president to withdraw his third-term bid, claiming it violates the country's constitution and the Arusha Accords, a peace deal that ended ethnic civil war and established the foundation for Burundi's post-conflict recovery in 2005.
But Nkurunziza's supporters argue the president's first term should be discounted as he was chosen by the parliament and not by the people in an election as is specified in the agreement.
The East African Community had echoed calls from the United States for a postponement of the elections.
Nyamitwe said the new timetable would take into account recommendations from regional leaders as well as constitutional limits.
While municipal and legislative elections were going to be held this week, the much-contested presidential elections are due to take place on 26 June. Opposition parties said they are ready to resume talks to find a solution to the crisis.