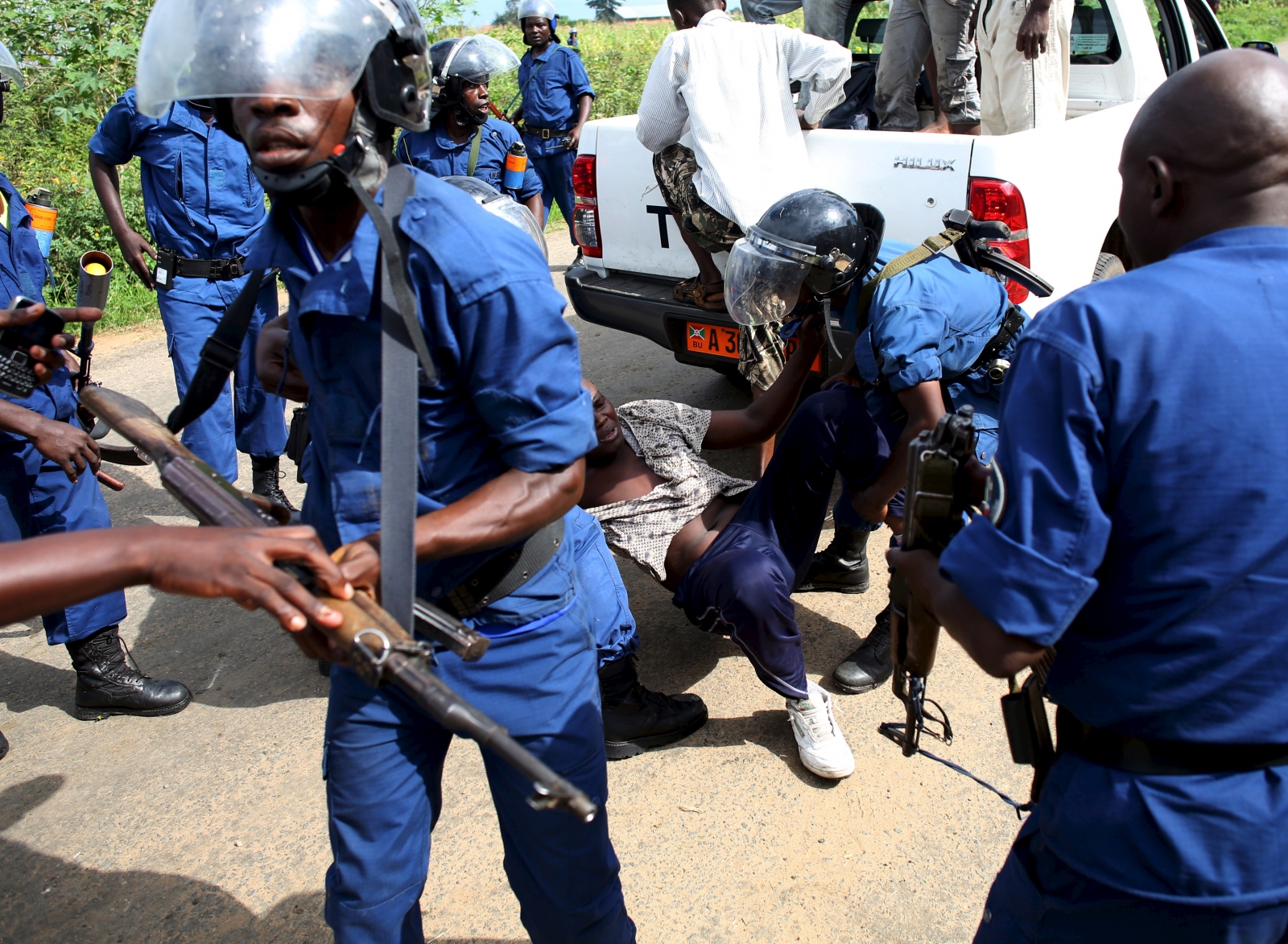 Police forces in the Burundian capital Bujumbura have opened fire on a big crowd of protesters, amid growing unrest over President Pierre Nkurunziza's re-election bid, according to eye witnesses.
Violent protests have erupted after President Pierre Nkurunziza announced he will seek a third term in June's election.
The country descended into chaos at the end of April as people accused Nkurunziza of not respecting the Arusha Peace Agreement, which says the president can only stay in power for two terms.
Tear gas, live bullets and Molotov cocktails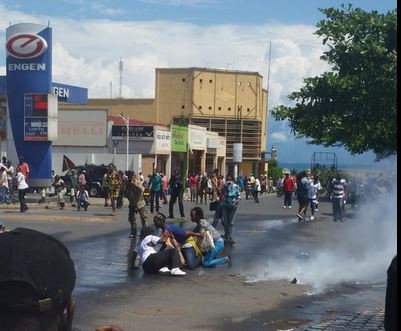 A woman is helped as she was hit by a tear gas canister in central Bujumbura, Burund's capital on Wednesday 13 May as protests turn violent.
Twitter
Protests in the capital are reported to be the largest ones since the beginning of the uprising.
Eye witnesses say the police used tear gas and live ammunition to disperse several hundred protesters near the president's office in the centre of Bujumbura.
This is the closest they have got to the presidency so far.
Witnesses are describing how police has been throwing grenades on protesters, who in turn have been carrying Molotov cocktails.
Since 9.30am GMT, 20 to 30 Burundi police are reported to have used water canon and tear gas on an estimated 200 women protesters in Bujumbura's independence square.
Police has allegedly fired bullet inside churches, according to Radio Isanganiro, which reported the Church Saint-Michel had been "assaulted" by officers running after protesters who had found refuge inside the building.
There is no indication of the number of casualties as of yet.
Facing chaos in Bujumbura
The police have already been accused of using live ammunition in clashes with protesters.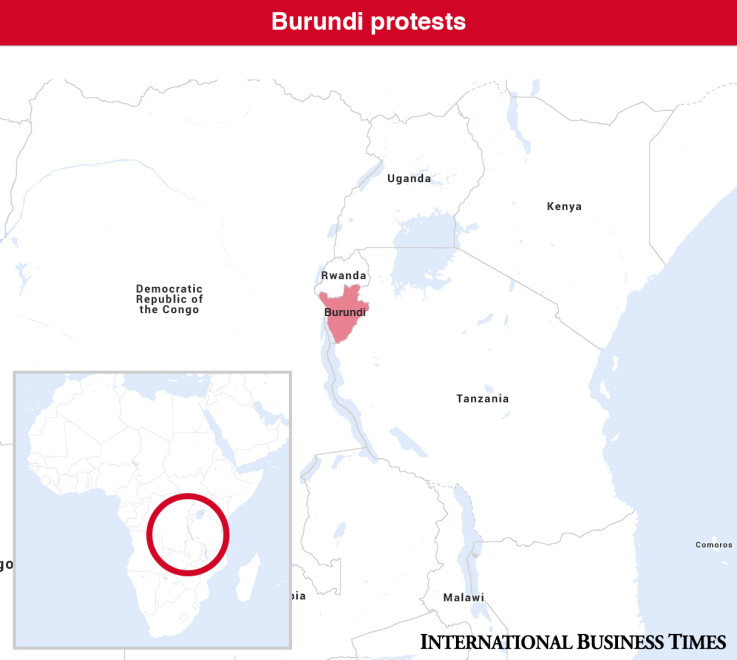 Burundi map
IBTimes UK
According to local reports, at least 22 people have been killed and scores injures since the beginning of the upheaval.
In a public statement, Nkurunziza said police firing on protesters "was an act of legitime defense".
Nkurunziza will stamp out the protests that have rocked the country, a spokesman told IBTimes UK on 5 May, dismissing calls by protesters for him to revoke his bid for a third term in power.
"If protesters say they will fight to the death, they have opted for the path of war. If they choose the path of war, the country has defence and security forces that it will use to defend the state against this attack. And we will use these tools to stamp out this attack and bring some order in our country," presidential communications chief Willy Nyamitwe told IBTimes UK.
Nkurunziza is heading to Tanzania for a summit on the crisis.
He will hold talks with other East African heads of state on how to end the violence.