Barbara Bush has been hospitalised after her husband was taken into intensive care, as she was suffering from fatigue and coughing.
The former first lady and wife of the oldest living ex-president George HW Bush has been taken into hospital as a precaution after her husband was taken ill.
Bush has confirmed he will not be attending President-elect Donald Trump's inauguration on 20 January due to his poor health.
In a letter to Trump, seen by The Washington Post, Bush worte: ""Barbara and I are so sorry we can't be there for your inauguration on Jan. 20.
"My doctor says if I sit outside in January, it likely will put me six feet under. Same for Barbara. So I guess we're stuck in Texas."
Bush, 92, has been at the Houston Methodist Hospital since Saturday, family spokesman Jim McGrath told Reuters.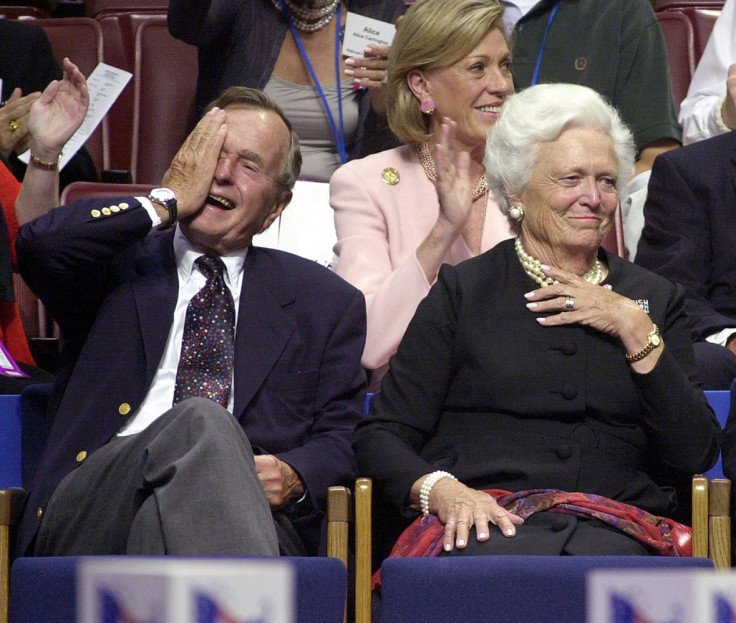 "Doctors and everyone are very pleased, and we hope to have him out soon," McGrath wrote in an email to Reuters. Bush is responding "very well to treatments", he said.
The Republican is believed to have been suffering from an acute respiratory problem stemming from pneumonia and has undergone a procedure to clear his airway.
Bush, the father of president George W Bush, was hospitalised twice in 2014 with identical symptoms and spent seven weeks fighting pneumonia.
He also broke a bone in his neck in 2015 when he fell at home. He suffers from a form of Parkinson's disease, which has forced him to use a motorised scooter since 2012.
In January 2013 he was also hospitalised and discharged after receiving treatment for a bronchitis-related cough.