Trump cabinet picks 'flouting' ethics rules say Bush and Obama lawyers
Trump's cabinet picks are slow to disclose conflicts of interest and sign ethics agreements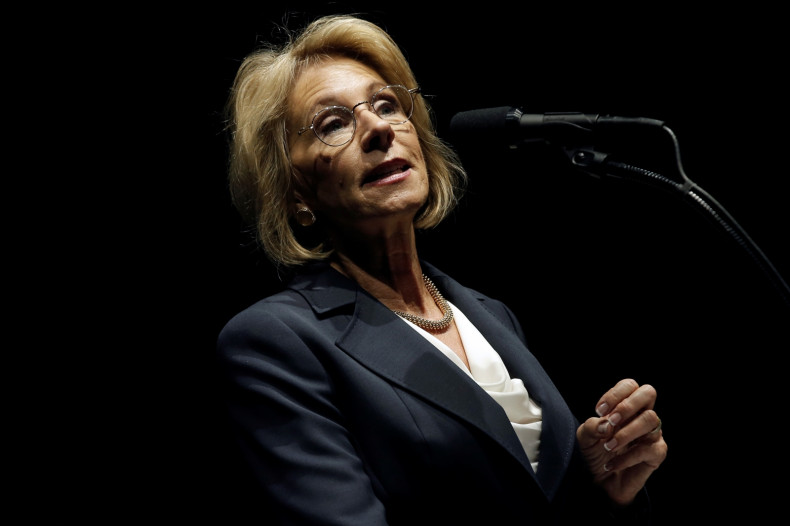 Lawyers for Presidents George W Bush and Obama are calling for delays in confirmation hearings for some of President-elect Donald Trump's cabinet picks because they haven't signed ethics agreements.
The certified ethics agreements detail how nominees will resolve any conflicts of interest and are usually signed and handed to the Office of Government Ethics (OGE) before cabinet nominees face their confirmation hearing.
"This week's hearings for the president-elect's cabinet are flouting that practice, and for that reason, should be postponed," wrote Norman L Eisen and Richard W Painter, who were chief White House ethics lawyers under Obama and George W Bush respectively in a comment in The Guardian on 9 January.
On the same day it was revealed Trump's pick for attorney general, Jeff Sessions, hadn't told the OGE about a $4,700 (£3,862) pay cheque he gets every year for oil and mineral rights he owns on 600 acres of land.
At least three other cabinet nominees facing confirmation hearings this week haven't completed their financial disclosure and ethics agreement forms. There are about seven confirmation hearings for Trump's cabinet members this week.
"Short-changing the ethics review process in Congress jeopardises nominees' ability to do their jobs if confirmed," Eise and Painter argue. "The Senate, and all of us, need to know if nominees will, for example, sell investments that create conflicts. If not, will they recuse themselves from certain issues? Will they have so many recusals that they cannot reasonably perform their duties, or will they be running the constant risk of violating the anti-conflicts laws?" they ask. Some of these things "bear criminal penalties" they point out.
Trump's secretary of education pick, billionaire Betsy DeVos, also hasn't filled out the paperwork and had her confirmation hearing delayed on Monday.
Last week Democrats claimed that DeVos – who is married to the heir of the Amway fortune – should have her hearing pushed back because she hadn't signed the ethics form. In a joint statement on Monday the leaders of the US Senate Committee on Education said the rescheduling was "at the request of the Senate leadership to accommodate the Senate schedule".
Trump has picked several billionaires and millionaires for his cabinet, and since their finances are more complicated the other people's, it makes a good argument for following the ethics standards to the letter, Eise and Painter write.
"DeVos likely has potential conflicts of interest with respect to education. She reportedly invested in K12 Inc, which manages public for-profit online charter schools," they said. "Whether and to what extent DeVos and/or her husband still invests in these companies is significant for conflicts of interest purposes."