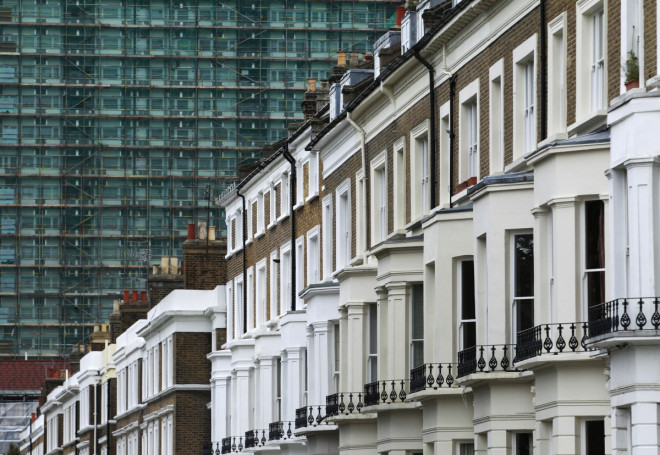 Buy-to-let investments have become some of the most lucrative around as investors profit from Britain's housing crisis.
A study by the Wriglesworth Consultancy, commissioned by mortgage lender Paragon, found that those who invested at the dawn of the buy-to-let market in 1996 could have made returns of 1,200%.
Rising house prices and rents because of the protracted shortage in housing supply have brought significant returns for buy-to-let landlords.
But is has caused financial misery for would-be buyers shut out of the market and hard-pressed consumers suffering from higher rental costs.
According to the research, every £1,000 invested in an average buy-to-let property purchased with a 75% loan-to-value mortgage in the final quarter of 1996 would have been worth £13,048 by the final quarter of 2013, a compound annual return of 16.3%.
"Despite the financial crisis, which put paid to most specialist lending, buy-to-let has emerged with its reputation intact if not enhanced," said John Heron, managing director at Paragon Mortgages.
"Today nearly every mortgage lender in the market offers a buy-to-let product because of the attractive combination it offers of high credit quality and premium returns and because there continues to be strong demand from their property investor customers."
But campaigners attacked the report's findings.
"Buy-to-let business is high octane fuel for the housing bubble," said Alex Hilton, director of the Generation Rent campaign.
"The model is utterly dependent on house price inflation and it's no coincidence that but-to-let profits and annual house price rises are both in double digits.
"This drives up rents and kills the dream of home ownership for millions of tenants, but worse than that, our ComRes poll in March showed that a third of tenants are cutting back on food and two fifths are cutting back on heating – just so they can pay their rents.
"If retailers hoarded food as a limited resource and profiteered from the consequent price rises, there would be riots on the streets. What the Buy-to-Let market is doing to tenants is having the same effect. People are going hungry so that other people can get rich quick."
The UK is not building enough housing to cope with demand as the population grows. The government's National Housing and Planning Advice Unit says the UK needs 290,500 new homes annually until 2031 if it is to meet current demand.
Yet the volume of new homes registered was just 133,670 in 2013.
As the economy recovers from the financial crisis, and cheap mortgage credit is pumped in via the government's Help to Buy scheme, house prices are rising. The Office for National Statistics said the average price rose 9.1% to £253,000 in the year to February 2014.
Higher house prices and increased housing demand have forced up rents.
LSL Property Services said in its monthly buy-to-let index that landlords' annual average return on investment is 12%, or almost £20,000, because of spiralling rents and house prices.
As a portion of the whole mortgage market, buy-to-let accounts for 14% and is growing.