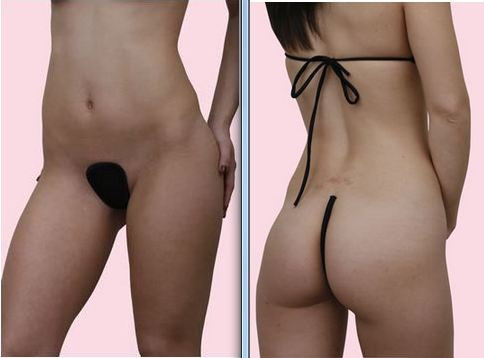 We've all heard the story.
You find that perfect dress for your night out. It is sexy, accentuates your curves perfectly, and fits like a glove.
But there remains one problem - Your underwear sticks out like a sore thumb and there's nothing in your knicker draw that doesn't make your feel like Bridget Jones.
So you either ruin a great outfit or ditch your thong and go commando.
Enter the G-string's sluttier sister the 'C-string' to save the day and your modesty.
Billed as the 'future of lingerie', this strange looking underwear promises to make unsightly tan lines and visible panty lines a thing of the past.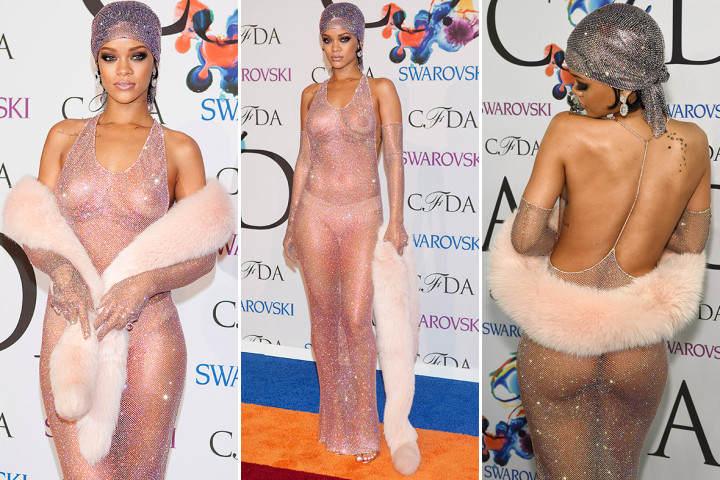 It may look like somebody's just decided to go crazy with the scissors but there is a method to the madness. The C-String's snug fit comes with the help of a wire that sticks between the wearer's bum cheeks.
They are in lots of different colours and prices start from $24.00 (£14). That's a lot of cash for very little material.
And it gets even better, men can get in on the C-String action too. The male version apparently comes with some sort of pouch to protect the crown jewels and probably to save a little of their dignity.
But is it really an 'innovation in lingerie' or a cringeworthy fad that has gone one step too far?
"Really comfortable to wear and so safe and secure - stays in place. So pleased that I have now placed another order," one happy Amazon customer commented.
Another wrote: "The item is not at all what I had imagined it to be like it is only invisible at the back, it stands out too much from any tight dress fabric, and this front lace "hole" is never at the right place!!!
The G-string was made popular by burlesque dancers such as Maggie Hart in the 1930's but as dresses become tighter, shorter and more thin, even the minimalist of undergarments are being made redundant.
Bold and brazen stars like Rihanna and Kendall Jenner are it making clear with their style choices that lingerie is an option rather than a necessity.
Jenner recently decided to go knickerless for the 2014 MuchMusic Video Awards in Toronto when she wore a daring gown that was slashed to her waist.
Maybe she may have benefited from the discreetness and freedom of movement that the C-String promises?
If the G-string, which is essentially a narrow piece of cloth with some string to piece it all together, is considered 'too restrictive' it's scary to im agine what we will be using to protect our modesty 50 years from now.