Cabin Crew 'In Tears' As Ryanair Flight Makes Emergency Landing After Issue With Door
The incident happened on Tuesday after the flight took off from Belfast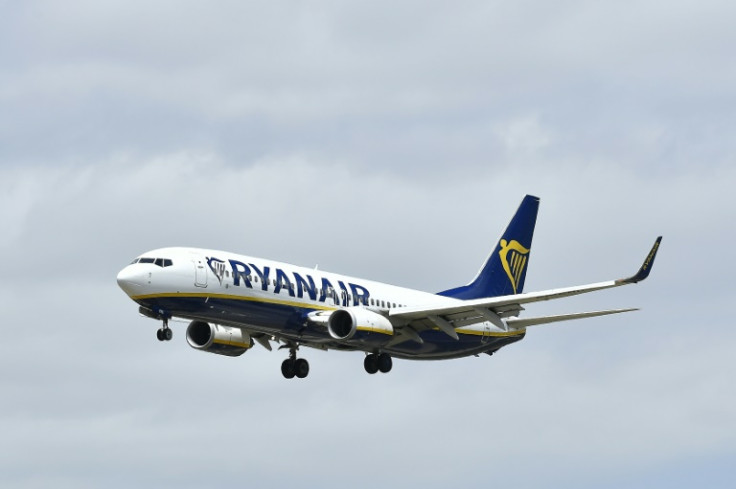 A Ryanair flight was forced to make an emergency landing, leaving cabin crew onboard terrified and "in tears".
When Ryanair flight RK178 flight took off from Belfast International Airport for Edinburgh, Scotland, on Tuesday, it had to turn around when a "minor technical issue" emerged on board, the Dublin-based airline confirmed in a statement.
"This flight from Belfast to Edinburgh (17 October) returned to Belfast International Airport shortly after departure due to a minor technical issue with the aircraft. The aircraft landed normally and to minimise disruption to passengers, an alternative aircraft was quickly arranged, which departed for Edinburgh Airport at 00.40 local [time].
"Ryanair sincerely apologises to all affected customers for any inconvenience caused," a Ryanair spokesperson said.
While exact details of the incident were not revealed, some news reports have claimed that an emergency was declared after "a door was left open".
According to tracking website Flightradar24, the Irish low-cost carrier took off at 7:48 pm from Belfast on October 17 but was back at the stand in the Northern Ireland airport at 8:25 pm.
The flight path data showed the plane turned around soon after it had reached Scotland's west coast.
The passengers on board reportedly knew "something was wrong" from the moment the flight took off, with one of them claiming the pilot "repeatedly checked one of the doors".
A flight radar type account on social media platform X, formerly known as Twitter, stated that the flight "returned to Belfast due to flight deck getting an indication that a door was open".
An image shared on social media from inside the plane showed a member of the cabin crew "testing" the door once the aircraft had landed.
A passenger, who spoke with media outlet Belfast Live, admitted that the incident was "terrifying" and also said that he saw the flight attendants checking the door after the plane had landed.
The anonymous traveller further added that the staff were "terrified too" but have been "great" since the plane landed. During the flight, the passenger said, the crew "tried to announce something whilst mid-air but nobody could hear it".
"When we landed, they said a problem with the door sensors caused it. We had to circle for a little bit even though it was an emergency landing," the passenger said.
Graham Keddie, Belfast International Airport's managing director, said the emergency light came on in the cockpit "not long" after take off. "It was an emergency light warning about pressurisation and so the skipper immediately came down to a lower level and returned on a full emergency," Keddie told BBC Radio Ulster.
© Copyright IBTimes 2023. All rights reserved.