Cabinet reshuffle: Who are the women David Cameron has promoted to his all-Conservative line-up?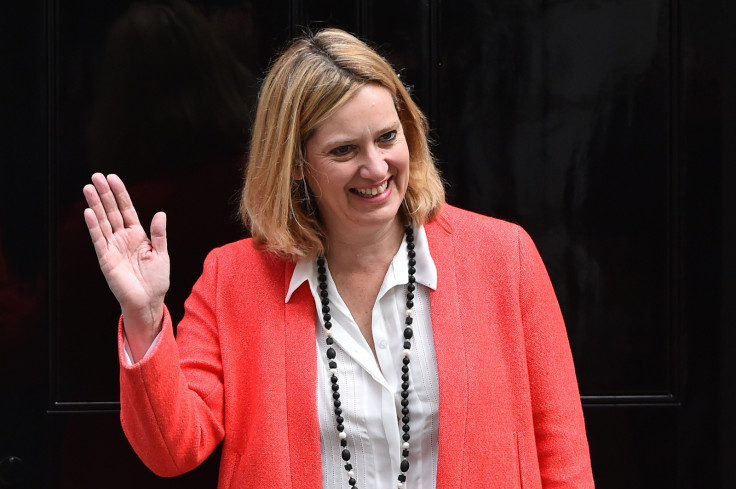 David Cameron has promoted a number of women to his first all-Conservative cabinet after unexpectedly winning a majority in the general election, ensuring a third of his top team will be female.
While Cameron has shown loyalty to the senior ministers who served under the former coalition government, the exit of ministerial posts held by Liberal Democrats has cleared space for the prime minister to appoint several new female faces to his cabinet.
Amber Rudd, the new secretary for energy and climate change, has replaced Lib Dem Ed Davey, while Priti Patel, promoted to employment minster, has taken the reins from Tory Esther McVey who was unseated after the election win.
Amber Rudd
Rudd is one of the lesser-known names from the Conservatives who has been appointed as energy secretary to tackle controversial issues, such as fracking. At the 2005 general election, Rudd was the party's candidate for the Labour-held seat of Garston, Liverpool. In 2006, she was selected to represent Hastings and Rye, in East Sussex, and was elected with a majority of nearly 2,000 votes. She successfully defended her seat against Labour's Sarah Owen in the 2015 election.
The 51-year-old former investment banker from London was previously a parliamentary aide to George Osborne under the coalition, before becoming a climate change minister. She has been an active campaigner on women's rights, advocating tougher penalties and greater prosecutions on female genital mutilation and pushing for more women in the workplace and in the cabinet.
In 2013, a profile of Rudd appeared in the Financial Times that reported her referring to "people who are on benefits, who prefer to be on benefits by the seaside... moving down here to have easier access to friends and drugs and drink". She defended her alleged remarks, which caused upset to some in her constituency, saying she was "incredibly optimistic about Hastings" and "described the well-known problems" to the town.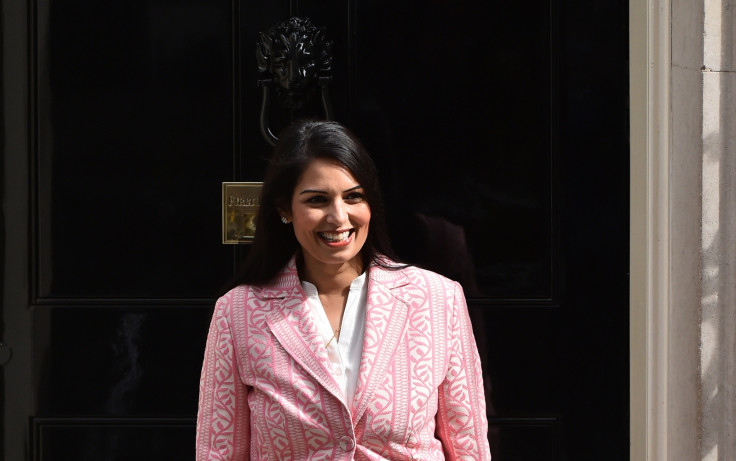 Priti Patel
Patel has been an MP for the Witham constituency in Essex since 2010, successfully defending her seat against Ukip's Garry Cockrill – who received the second highest number of votes – and Labour's John Clarke. She grew up in South Harrow and Ruislip as the daughter of Ugandan immigrants and has had a long career in politics, working for the Eurosceptic Referendum Party before serving as a press officer for the Conservatives. In Cameron's 2014 cabinet reshuffle, Patel was appointed exchequer secretary to the Treasury.
Patel has previously written in the Telegraph about her belief that the Tories must do more to help women, particularly new mothers wishing to return to work. She previously worked in the tobacco and alcohol industry and has been criticised for voting for the smoking ban to be overturned in 2010.
That same year, Patel signed a letter demanding that plain packaging for cigarettes be reconsidered. She has also taken a robust stance on crime, causing controversy when she argued for the restoration of capital punishment on BBC's Question Time in 2011. She also opposes prisoner voting.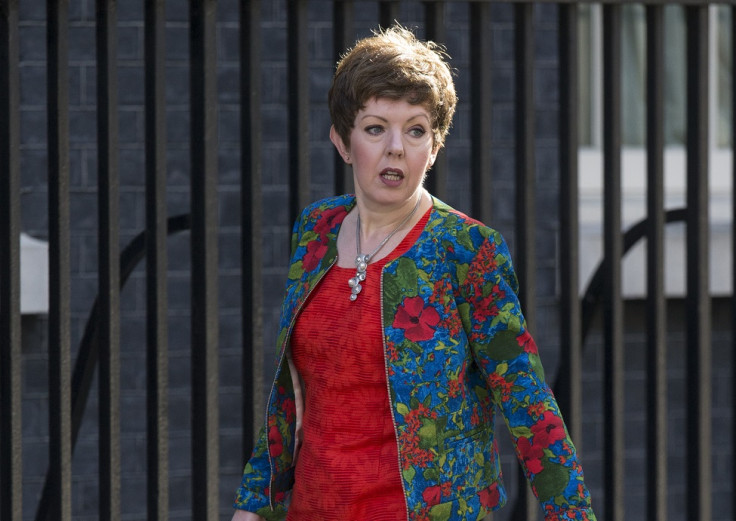 Tina Stowell
Baroness Stowell has been promoted to a full cabinet post as leader of the Lords and Lord Privy Seal. Stowell, 47, moved from Beeston, in Nottinghamshire, to London to join the civil service as a secretary, aged 18. She worked her way up to become deputy chief of staff at Conservative MP under William Hague. She has also worked for the Ministry of Defence and the BBC, where she was employed as head of corporate affairs.
She was appointed a Member of the Order of the British Empire in 1996 as a result of her performance in that role, and was created a life peer in 2011. In 2013, as the coalition government's spokeswoman in the Lords for women and equalities, she successfully guided the Marriage (Same-Sex Couples) Act through the House of Lords.
© Copyright IBTimes 2023. All rights reserved.