Prime Minister Theresa May has attacked the National Trust for rebranding its annual Easter Egg hunt to not include the word 'Easter'.
Speaking in Riyadh, the Saudi capital, she said: "I'm not just a vicar's daughter – I'm a member of the National Trust as well. I think the stance they've taken is absolutely ridiculous and I don't know what they're thinking about".
"Easter is very important. It's important to me, it's a very important festival for the Christian faith for millions across the world. So I think what the National Trust is doing is frankly just ridiculous."
Cadburys and the National Trust were yesterday accused of betraying Christianity for renaming their annual 'Easter Egg Trail' as the 'Great British Egg Hunt'. The Church of England (CofE) accused both parties of "airbrushing faith".
The Archbishop of York John Sentamu went further, accusing chocolate manufacturer Cadbury of "spitting on the grave" of the company's Christian founder, John Cadbury.
Cadbury and the National Trust have a long history of organising Easter Egg hunts at sites throughout the UK during the Christian festival. However, this year they have rebranded the event in a bid to appeal to non-Christians.
A spokesman said: "We invite people from all faiths and none to enjoy our seasonal treats."
The move has caused consternation within the CofE and among worshippers who feel that the religious essence of the festival is being slowly eroded and replaced by marketing gimmicks. Last year the word "Easter" disappeared from the front of Cadbury's Easter Egg packages.
A CoE spokesman said: "This marketing campaign...highlights the folly in airbrushing faith from Easter."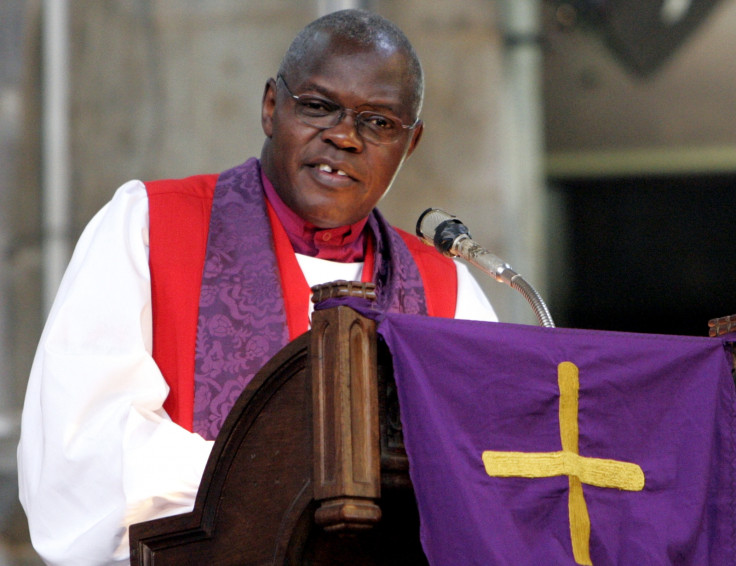 While Archbishop Sentamu told The Telegraph: "The Cadburys were Great Quaker industrialists. If people visited Birmingham today in the Cadbury World they will discover how Cadbury's Christian faith influenced his industrial output.
"He built houses for all his workers, he built a Church, he made provision for schools. It is obvious that for him Jesus and justice were two sides of the one coin. To drop Easter from Cadbury's Easter Egg Hunt in my book is tantamount to spitting on the grave of Cadbury."
Last year 250,000 people attended Easter Egg hunts at more than 250 National Trust sites up and down the UK. Organisers are anticipating as many as 350,000 participants in 2017.
Both Cadbury and the National Trust denied that they were downplaying the religious aspects of Easter. Cadbury argue that the name of the egg hunt changes each year. However, this is the first time in a decade it has not included a reference to "Easter".
David Marshall, CEO of the Meaningful Chocolate Company, said: "This is an industrial operation to effectively replace Jesus with the Cadbury bunny while luring children and families away from celebrating the Crucifixion and Resurrection of Jesus."