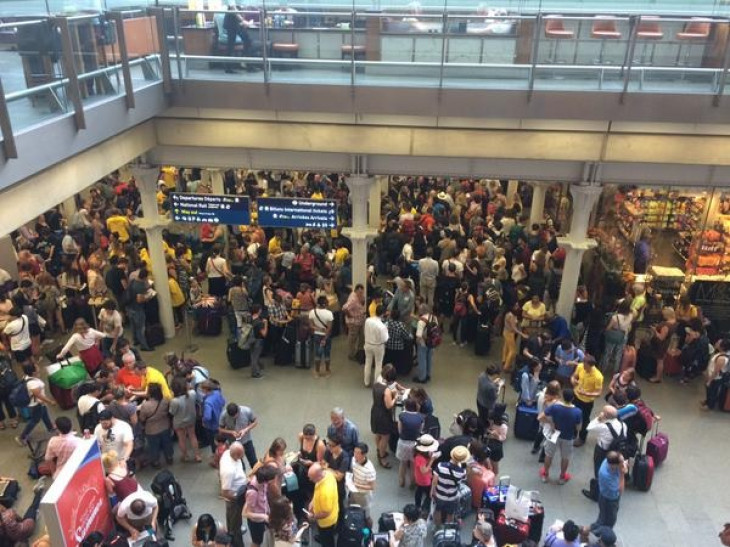 Eurostar has cancelled all of its services on Tuesday (30 June) after striking French workers blocked the Eurotunnel in Calais on 30 June.
The services were cancelled after MyFerryLink workers on the French side of the crossing set fire to tyres placed on the track.
Huge queues of disrupted passengers have formed at London's St Pancras train station as they wither plan alternative routes, seek refunds or wait to travel tomorrow.
The incident is a repeat of what happened last week, when striking workers from the same company damaged train tracks with burning tyres.
Would-be illegal migrants used the standstill that the incident created to clamber on board slow moving traffic.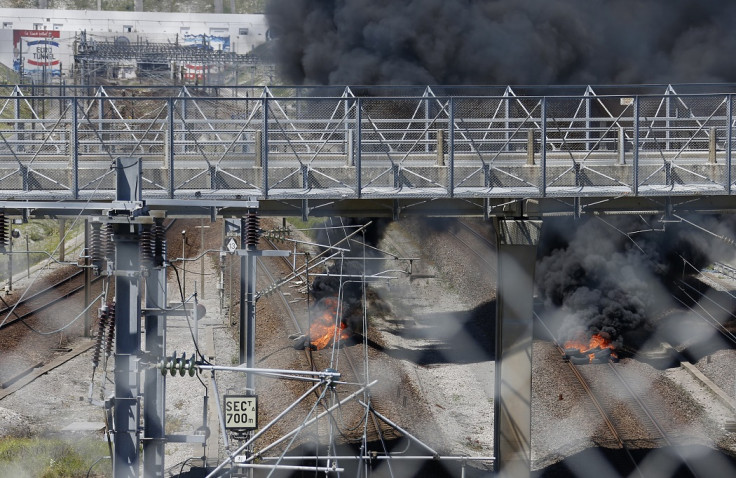 A Eurostar statement said: "Following Eurotunnel's decision to suspend all traffic through the Channel Tunnel, Eurostar services will not be able to run for the rest of today (Tuesday 30th June).
"The closure of the Eurotunnel is due to industrial action by MyFerryLink workers from the port of Calais, breaking through the security fences and setting fires on the tracks.
"We strongly advise passengers whose journeys are impacted not to come to our stations, but instead to exchange their ticket online through Eurostar.com.
"We are sorry for the inconvenience to all passengers, and advise them to check Eurostar.com for further updates on when Eurotunnel will reopen and Eurostar services can resume."
Eurotunnel earlier confirmed services were suspended and "unlikely to resume within the next few hours" and urged passengers for whom travel is not essential to do so tomorrow.
Disrupted passengers have been urged to e-mail sales.support@Eurotunnel.com for information on refunds.

There was also chaos at Dover and Calais ferry ports when passengers were left stranded after port workers in Calais staged their second walk out in a week.
MyFerryLink workers went on strike on Monday (22 June) over the sale of the company's ferries to rival DFDS Seaways.