Calais is witnessing its worst migrant crisis since the Sangatte camp was closed in 2002, UK lorry drivers have claimed.
The French port was brought to a standstill yesterday after striking MyFerryLink workers blockaded Calais and tossed burning tyres onto train tracks in a protest over job cuts.
Tailbacks snaked for miles at the port and in Dover, rendering slow-moving lorries sitting ducks for desperate migrants hoping to clamber to the vehicles and enter the UK.
A driver from distributor Nidd Transport, which operates in the UK and across Europe, told IBTimes UK the situation was a bad as when Sangatte – the Red Cross asylum centre near Calais – was closed to new entrants in 2002.
"We have been operating for 30 years and I think there was something like this going on back when we had the infamous Sangatte camp that is now closed. But it seems to be worse now," he said.
"I guess it is easier and more sustainable for migrants to try to flee in the spring and summer.
"Luckily we were unscathed. We had seven vehicles caught in the tailbacks and ended up sending some to Dieppe but drivers said migrants were there as well."
He added that while drivers were used to the possibility of migrants attempting to break into cargo hauls, the strike exacerbated the tension and meant migrants were more likely to spring an escape to the UK.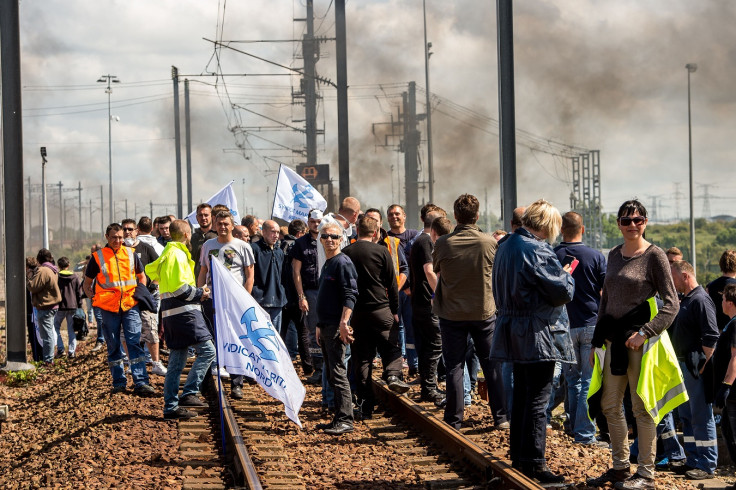 "It was nothing we had not seen before but the strike by employees of the ferry company meant migrants were able to try to take their opportunity."
The ports of Dover and Calais have since reopened and Eurostar services were back up and running from 6am on Wednesday (24 June).
P&O Ferries worked through the night to relieve the tailbacks of vehicles in Dover and Calais, transporting 2,000 people and 180 lorries with each journey.
Securitas, whose responsibility it is to screen vehicles at Dover, would not comment when asked if security had been increased in the wake of migrants' attempts to reach the UK.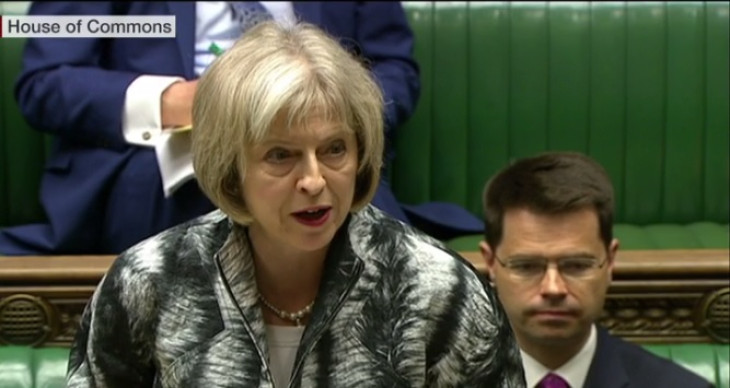 African holding centre
Home Secretary Theresa May said a significant number of would-be illegal migrants were apprehended in the chaos.
Addressing MPs in the House of Commons, May praised the efforts of the Border Force and Kent Police and said additional staff had been recruited to screen freight.
She reminded the house that "those making these dangerous journeys will not be granted settlement in Europe" and said the UK must become a "less easy place for illegal migrants to come to and work in".
The way to tackle illegal immigration was to "break the link" between reaching Europe and gaining the right to stay.
In response to a question from former home secretary Ken Clarke, who said migrants should not be sent back to countries where they faced "death and oppression", May said she was working with the EU about the possibility of establishing a holding centre in Africa where would-be migrants could be sent.