British tourists caught in traffic caused by Calais strikes have been warned by the Foreign and Commonwealth Office (FCO) to lock their doors in case illegal immigrants attempt to gain access to the UK by getting in their cars.
The FCO has cautioned drivers returning to Britain that "there are large numbers of illegal migrants in and around Calais, who may seek to enter the UK illegally.
"Although local police patrols have been reinforced, you should keep vehicle doors locked in slow-moving traffic and secure your vehicle when it is left unattended."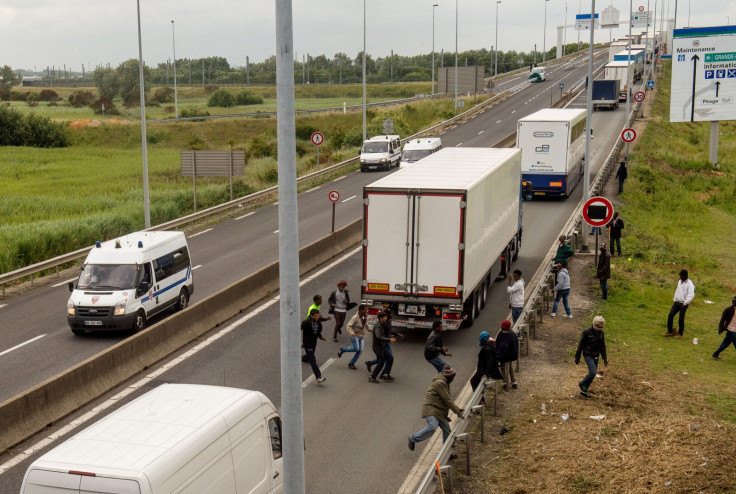 British and French authorities are struggling to maintain control following industrial action at Calais Port and the Eurotunnel at Coquelles.
Eurotunnel announced that it has suspended its service because of the protesters, which it has said have now stormed the tracks. "Passenger service temporarily suspended for safety reasons due to protesters having accessed our terminal in France," it posted on social media.
Earlier in the day impromptu strikes by 100 MyFerryLink workers blocked roads to the channel crossings, causing long tailbacks on the A16. Black plumes of smoke drifted from barricades the union workers created from burning tyres.
AFP reported some of the thousands of illegal immigrants camped in Calais had attempted to use the chaos to climb on to stationary vehicles as they queued in the ensuing traffic.
Two protesting French transport workers have been hospitalised in confrontations with police. The ferry employees have been protesting plans to sell two of their ferries to rival firm DFDS.