The immediate benefactors of a coordinated security response by France and Britain to the Calais migrant crisis have been people-smuggling gangs. The criminal groups, which exploit the refugees attempting to leave Calais, have increased their smuggling rates to get migrants over the wire and into the Channel Tunnel in response to the increased security presence.
Bernard Cazeneuve, France's minister of the interior, sent 120 police officers to reinforce security personnel at Calais on 29 July. Sniffer dogs promised by David Cameron after 2,000 migrants attempted to storm the tunnel on 27 July and more security fencing have also started to arrive in France.
Christian Salome, of humanitarian organisation L'Auberge des Migrants, told IBTimes UK the clandestine gangs operated without being seen and that their heads lived far from the camps. "Locally, there are some small gangs but when it is something very organised, they don't live in the camps and they try not to be seen by the police of course," he explained.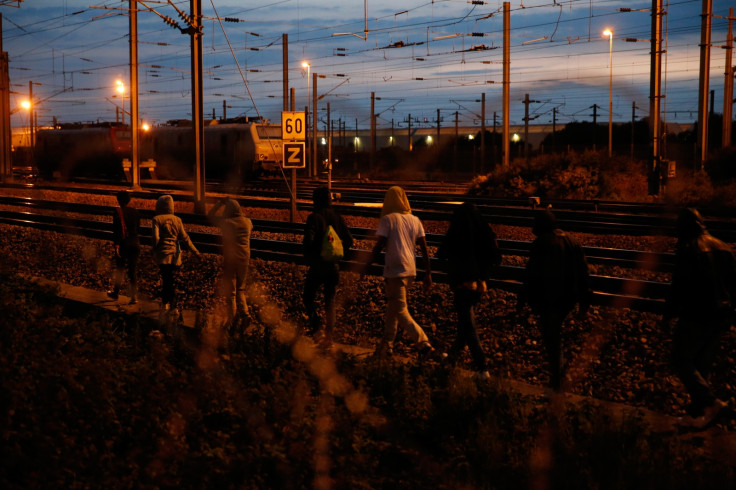 "You do not see them directly; what you see is people who help them. We will never see the head of a gang we will see what we call 'the small hands,'" he added.
As security increases, the groups are able to charge higher rates as they find ways to cross.
Maya Conti from the association told Sky News: "Two months ago they were paying €500 for people to open a truck and to close the door on them and choosing their truck. Now it has gone to €800 or €1,100. Calais is like a pressure cooker with the heat on high underneath. If you close the pressure like when you do with fences, all you do is make it explode ... It is clearly not the way to just close borders."
The scenes of chaos at Calais in recent weeks have been as a result of a change in tactics by the 5,000 migrants camped near the town. In the past, individuals attempting to illegally enter the UK would attempt to board lorries before they entered the terminals. Now people are storming the terminals in vast numbers in the hope that some will get through. Nine migrants have died attempting to enter the UK over the past month.