Calais migrant crisis: Britain and France urge action from EU nations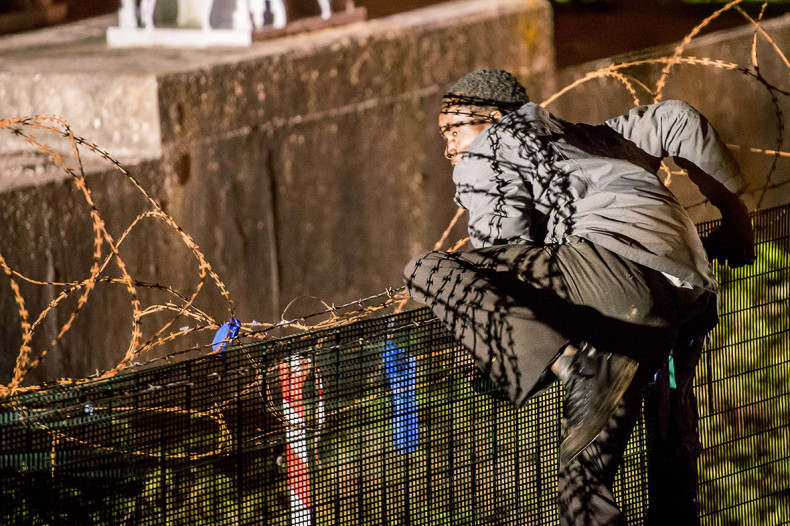 The UK and France have called for more European Union action on sea migration to help address the chaos at Calais, saying the burden of solving the crisis should not fall on the two countries alone.
In a joint statement, Home Secretary Theresa May and French counterpart Bernard Cazeneuve also said tackling the migrant crisis was the "top priority" for their respective governments.
It came as Prime Minister David Cameron pledged £7m (€9.9m, $10.9m) to improve fencing and security around the Eurotunnel rail terminal at Coquelles.
Calais migrants are making nightly attempts to illegally enter Britain by crossing the Channel via the undersea tunnel.
'Global crisis'
May and Cazeneuve said the situation in Calais was a "global migration crisis" that needed to be tackled at its roots.
"The situation cannot be seen as an issue just for our two countries. It is a priority at both a European and international level," they wrote in the statement published in France's Journal du Dimanche and Britain's Telegraph newspaper.
"Many of those in Calais and attempting to cross the Channel have made their way there through Italy, Greece or other countries.
"That is why we are pushing other member states – and the whole of the EU – to address this problem at root."
They suggested that the long-term solution to the problem would be to reduce the number of migrants fleeing Africa for Europe in search of financial gain, saying "our streets are not paved with gold".
Some 137,000 refugees and migrants crossed the Mediterranean Sea into Europe in the first six months of 2015, according to the UN, well over the 75,000 recorded in the same period last year.
"We must help African countries to develop economic and social opportunities so that people want to stay," the ministers wrote.
"We must work with those countries to fight illegal migration and allow people to be returned to their home countries more easily.
"This means a better targeting of development aid and increased investment."
'Top priority'
They added: "We are both clear: tackling this situation is the top priority for the UK and French governments.
"We are committed and determined to solve this, and to solve it together."
Meanwhile, Operation Stack, under which lorries queue on the M20 due to disruptions in Eurotunnel services, was stood down late on 1 August.
The motorway "is now fully open in both directions", Kent Police confirmed in a statement.