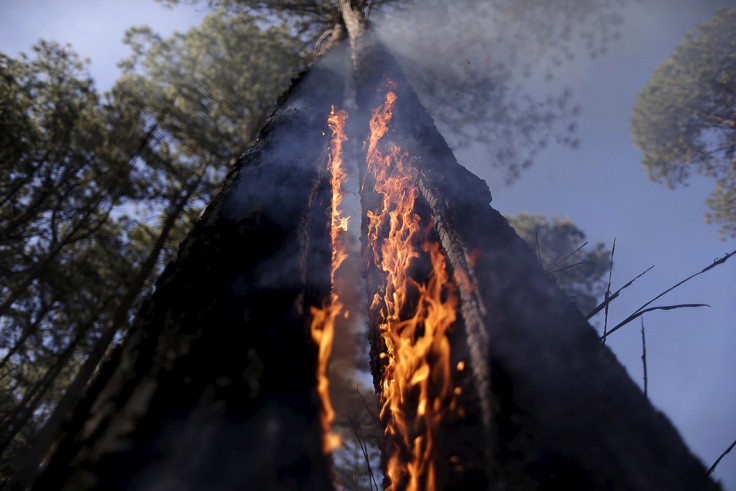 A state of emergency has been declared in California after wildfires engulfed homes forcing thousands to move out of the northern part of the state. While more than 275 homes were completely destroyed in the blaze, about 1,300 people left Middletown, seeking shelter elsewhere.
California state governor Jerry Brown said many homes were destroyed in Napa and Lake counties and people were being evacuated from the area. Four firefighters suffered severe burn injuries and were admitted at a local hospital, the BBC reported.
Wildfires have been causing serious concerns in the state due to severe drought conditions and rising temperatures. In July, the western state had spent around $212m (£137m) to tackle wildfires, the spokesperson for the state's forestry and fire protection department was quoted as saying.
Around 40,000 acres of land have been completely destroyed in Lake County by wildfires since Saturday, 12 September, and 1,500 residents asked to leave Middletown as the blaze continues to move towards the small town.
Meanwhile, at least 4,000 firefighters in Amador and Calaveras, were involved in extinguishing the blaze that started on Wednesday. So far, around 65,000 acres have been completely charred in the eastern part of the state as 86 homes and 51 buildings were destroyed.
The largest fires continue to rage in Fresno since July and around 128,800 acres have been destroyed so far.