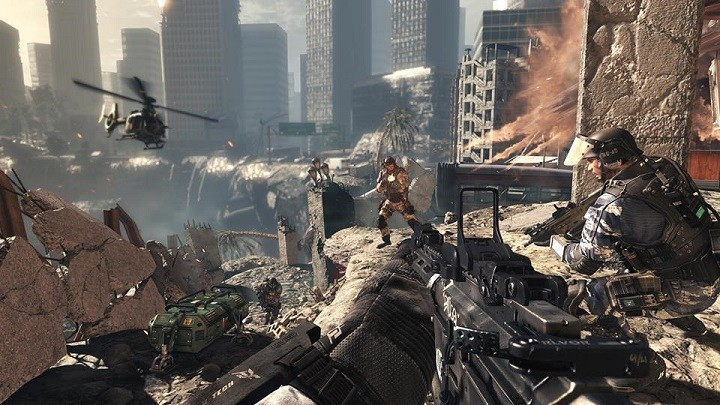 Activision is in the early stages of launching its own blockbuster entertainment studio, which could mean big screen adaptations of their popular Call of Duty and Skylanders series in the near future.
The Information claims to have heard from multiple sources that the publishing giant is planning to create an entertainment wing which would work on films and TV shows based on its successful video game properties.
Activision wouldn't be the first game publisher to start up a studio. In 2011 Ubisoft did the same, going on to announce film versions of Assassin's Creed and Splinter Cell, which are still in the pipeline.
When it comes to Call of Duty – the entertainment juggernaut which has to date sold close to 140 million units worldwide – Activision have been reluctant to greenlight a film adaptation, with chief executive Bobby Kotick saying: "Movies based on video games rarely please devoted fans and could taint the brand."
Keeping any film in-house would give Activision the kind of creative control which is difficult to maintain if a property is shipped out to a third party. Activision Blizzard did agree to a World of Warcraft movie, but has been very careful about how it has been handled, with Blizzard (the company who owns Warcraft and who merged with Activision in 2007) involved at every stage of the process.
The close eye the company has been keeping on the Warcraft movie is also partly the reason why producer Sam Raimi departed the project early on.
Most famously Marvel Comics decided to make its own films, starting in 2008 with Iron Man. Since then the in-house production company has gone from strength-to-strength, making $1.5bn (£899m) in 2012 with Avengers Assemble, which has a sequel due for release next year.
Will Activision's plans be as fruitful as Marvel's? Probably not, but it's certainly worth a try.