Call of Duty: WW2 team wanted to make Advanced Warfare sequel rather than return series to World War 2
Call of Duty: WW2 made over $500 million in just three days.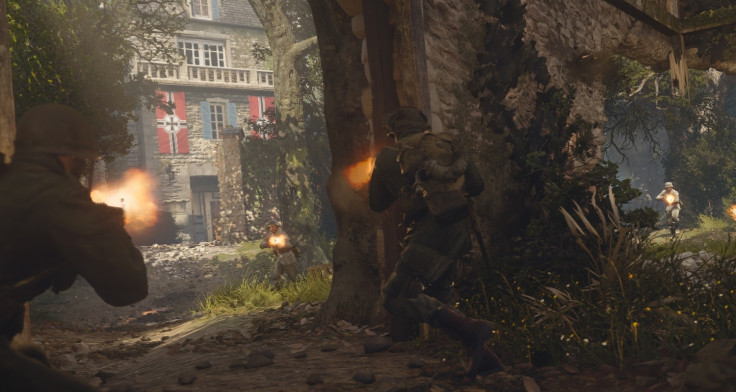 Activision CEO Eric Hirshberg has revealed that Call of Duty: WW2 developer Sledgehammer originally wanted to make a sequel to Advanced Warfare, their 2014 entry into the hit shooter franchise, before being tasked with taking the series back to World War 2.
Hirshberg revealed as much in an interview with Newsweek, in which he said. "We knew [Sledgehammer] would become historians, that they would tackle [WW2] with authenticity, give it tremendous care and we also knew they would capture the unspeakable scale of World War 2."
It's not clear if the developer decided to change tack itself or whether Activision made it, but the result is the series first visit depiction of the conflict since 2008's World at War.
The return to a period setting was planned years ago, but came at a perfect time for the series after players and critics reacted poorly to last year's Infinite Warfare and its descent into out-and-out science fiction.
As one of three studios continually making Call of Duty games for an annual release schedule, Sledgehammer's work would have begun in 2014 as Treyarch and Infinity Ward worked on their entries for 2015 and 2016.
Call of Duty's trajectory with Infinite Warfare started with Black Ops 2 in 2012, but was cemented with Advanced Warfare, which introduced exoskeletons, double jumps and wall-running to the shooter.
WW2 strips the series right back, and the result has been a resounding success.
Released last week (10 November) Call of Duty: WW2 has already doubled the launch sales of Infinite Warfare, making more than $500 million in just three days. The initial success puts the series firmly back on top and it will likely be the best-selling game of the year.
"Our $500 million opening weekend was not only bigger than Thor: Ragnarok's, it was bigger than the opening weekends of both Thor and Wonder Woman combined," Hirshberg said in a statement. It helps that the game costs about four times the price of a cinema ticket.