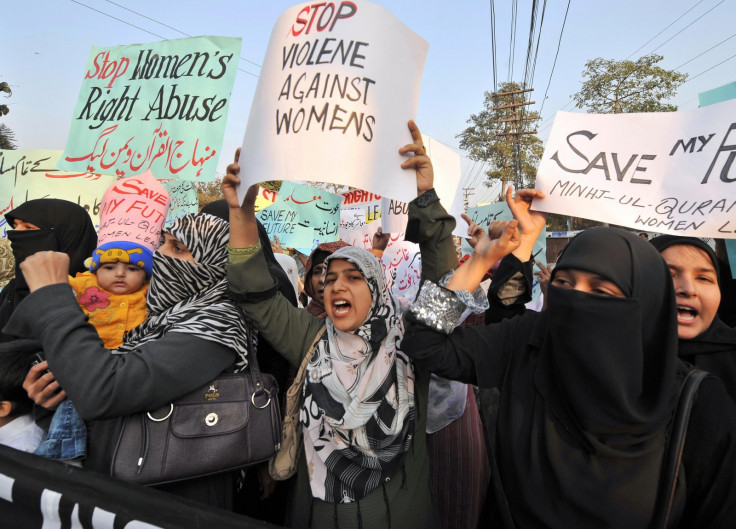 Beauty therapist Samia Shahid died on Wednesday (27 July) while visiting relatives in northern Punjab, the Foreign Office has said. Her husband Syed Mukhtar Kazam claims she was the victim of an "honour" killing for marrying him against her family's wishes.
Naz Shah, Shahid's local MP, has requested that Pakistani authorities dig up her body and conduct an independent autopsy.
The MP for Bradford has appealed to the prime minister of Pakistan for assistance. She wrote a letter to Nawaz Sharif, saying: "Should this be [an honour killing] case then we must ensure justice is done for Samia and we must ensure this never happens again."
Shahid's husband was told that his 28-year-old wife suffered a heart attack and died last week. According to the Guardian, a source close to the family said she died after an asthma attack.
But Kazam claims his wife was killed by her family because she married an "outsider" and that her relatives refused to accept their relationship. Her husband, a Pakistani national, alleges that Shahid's family disapproved of their "love marriage", and disputes the reasons given for his wife's death.
"I am sure my wife is killed by the family," Kazam said. "She was healthy. And she had no disease," he added. "I believe she was killed because her parents were not happy with our marriage."
Shahid's family refuted the claims, saying they were "lies and allegations", according to father. He added: "An investigation is under way and if I am found guilty I am ready for every kind of punishment.
"My daughter was living a very peaceful and happy life. She had come to Pakistan on her own and was not under any pressure from her family."
"This is a terrible tragedy but she died of natural causes," said Mohammed Ali, a cousin in Bradford. "The family did a postmortem. There's no evidence whatsoever of murder."
Shahid travelled to Islamabad on 14 July after being told told that a relative was seriously ill in Pakistan, and died on 27 July.