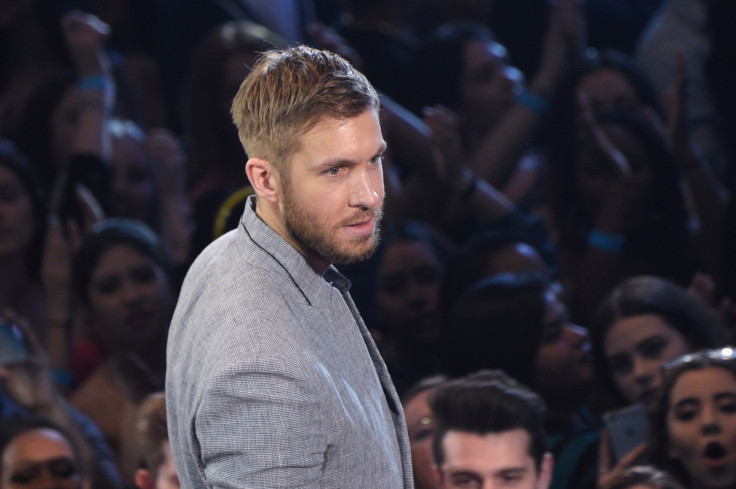 The year 2016 was clearly not for Taylor Swift at the MTV VMAs. After Kanye West made a reference to her during his famous speech, the songstress was royally snubbed by her former boyfriend Calvin Harris.
The deejay won the award for best male video on Sunday at the MTV Video Music Awards for the song This Is What You Came For. However, since he was unable to attend the event, he left a special video message for his fans, which was played soon after his name was announced. In his acceptance speech, Harris not only ignored Swift, who helped him write the lyrics of the mainstream hit, but also thanked singer Rihanna "from the bottom of his heart" for singing and featuring in the video.
"Wow, wow! First of all, I'm so sorry I can't be there. I have a show tonight in the UK otherwise I would definitely be there. MTV, this is crazy," the 32-year-old Scottish DJ said as he began his acceptance speech via the pre-recorded video.
"I need to thank Rihanna from the bottom of my heart. You're a superstar. Every time we work together you bring something so magical to the project, so thank you." The 32-year-old Scottish DJ also thanked the director of his VMA winning video. "Emil Nava, the director. You are legend; you are my favourite man on earth, thank you for everything you have done for me," he added.
He concluded his message by thanking "everybody". "And everybody who supported this song, who watched this video, I love you so much. Thank you, this is amazing. I love you. Thank you MTV!"
Harris won two Moonman trophies on the 28 August MTV VMAs event and took to Instagram to thank his team and six million fans on the image sharing website.
Harris and the 26-year-old Bad Blood singer ended their relationship in June. Soon after their separation, Swift started dating Hollywood actor Tom Hiddleston. The former lovers went on a Twitter tirade post their split over the hit song This Is What You Came For.