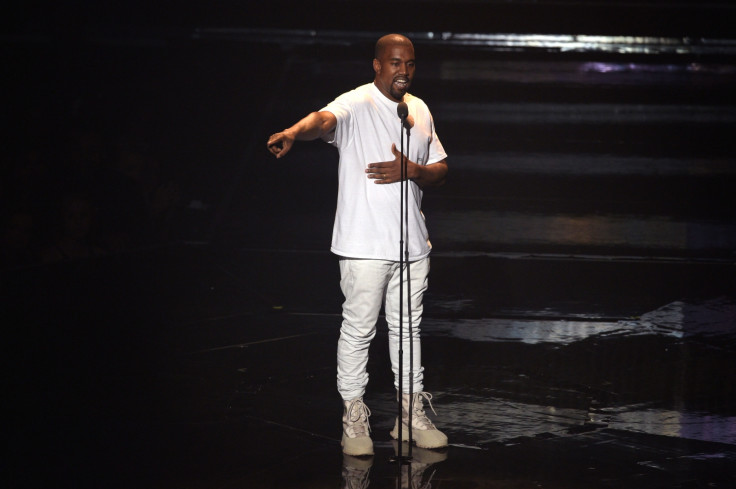 Kanye West ruled the MTV VMAs 2016 stage with his six-minute speech that also included Taylor Swift. The rapper and the Bad Blood singer have feuded over the lyrics of the former's song Famous and the coveted event was the perfect platform to address the tiff. It was earlier reported that he was allotted only four minutes of stage time.
To start with, West walked on the stage while the "I might have sex with Taylor Swift" lyric from the Famous song was being played in the background. The 39-year-old American recording artist was on the stage to introduce his latest video — Fade.
"I am Kanye West. And that feels really great to say especially this year. I came here to present my new video, but before I do that. I'm going to talk". In his speech he talked about his spat with Swift and his admiration for pop queen Beyonce.
Yeezy, who publicly showed his displeasure in 2009 by snatching the microphone from the Shake It Off hitmaker to declare Beyonce has the best videos of all time, admitted he won't feel bad if Queen Bey win the award this year.
"Later tonight 'Famous' might lose to Beyonce but I can't be mad because I'm always wishing for Beyonce to win, so. But for people to understand, just how blessed we are. It was an expression of our now, our fame, right now, us on the inside of the TV," he said.
The father-of-two then addressed the controversies surrounding the Famous video and lyrics. "You know just to put, the audacity to put Anna Wintour next to Donald Trump. I mean, I put Ray-J in there. This is fame, bro. Like — I see you, Amber. My wife is a G — not a lot of people's wives would say let them say that right there. We came over in the same boat, now we all in the same bed. Well, maybe different boats," he said and added he called the Blank Space singer because he loves her. "Taylor this. Like bro, I love all y'all. That's why I called her."
The Yeezus hitmaker also included Amber Rose and Ray J in his speech while his reality superstar wife Kim Kardashian was seen laughing as she listened to her husband's speech onstage.
Here is the transcript of the rest of the speech made by the rapper at MTV VMAs 2016: