Siem Reap in Cambodia is home to world famous ancient sites such as Angkor Wat, Angkor Thom and Bayonne. Tourists from all over the world flock to photograph the jungle temples.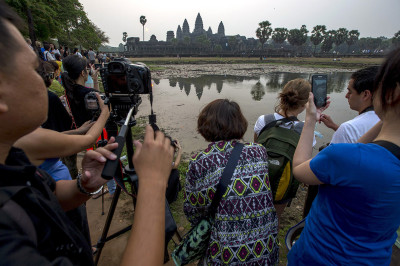 But a rather less majestic site is also drawing tourists - a landfill.
Anlong Pi is a huge rubbish dump that is home and work for hundreds of men, women and children. More than 150 families currently live at the site. Children as young as nine scavenge scraps for a living, most making less than £1.35 ($2) per day.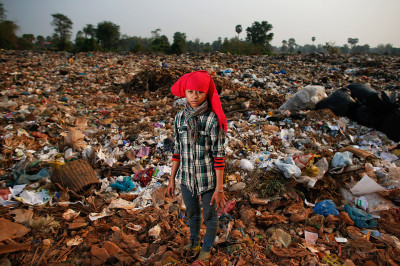 The dump has become a tourist attraction, with sightseers posing for pictures with people working at the dump.
Reuters photographer Athit Perawongmetha documented the daily lives of the people scraping out a living at the eight-acre landfill.