Cambridge, which has emerged as a leading centre for research and development in the past decade, is now falling short of commercial and residential infrastructure demands that could hamper its future growth, according to new research. The researchers called for bold decisions by authorities to tackle the situation.
Cambridge and South Cambridgeshire house more than 4,300 knowledge-intensive firms – including AstraZeneca, Microsoft and Gilead Sciences – that have led to a strong employment growth of 31.3% in the area in the past 10 years to 2015, exceeding the UK average of 12.1%. Jobs created in these firms have also fuelled population growth, which was at 11.8% over the same period, higher than the national average of 7.8%, recent research by real estate firm Savills found.
The research paper titled "Developing Cambridge: Tackling the pressures on a growing global city", warns that if the city fails to meet the rising demands for housing, workplaces and infrastructure, it could "constrain growth of existing companies, impact on the city's attractiveness to future new employers and result in a skills shortage as jobs and talent go elsewhere". The study further warns that Cambridge risks losing out to its global competitors like Boston in the US, leading to a loss to the national economy.
Cambridge and South Cambridgeshire currently have a population of 284,715, but around 2,415 new homes are required each year to meet the rising demands and to keep housing prices within affordable limits. "This target is 748 homes higher than the current estimate of need. Given the average housing delivery rate over the last four years, this leaves a shortfall of 1,008 homes a year," the report says. The current shortage of housing space has added to affordability pressures.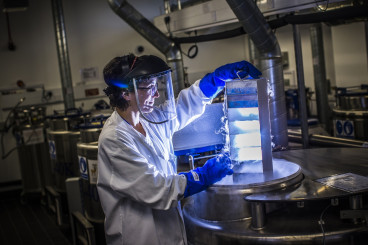 The research further shows that availability of office and research and development space will have fallen by 90% in the five years to 2017.
If the city and its hinterland continue with the growth rate, professional, scientific and technology output per head by 2020 will be around £70,000 ($102,300), 20% higher than the national average of £58,000 (excluding Cambridge and South Cambridgeshire), the research reveals, citing calculations based on Oxford Economics data. The figure for South Cambridgeshire alone will be at about £77,000 per employee.
Savills suggested options that could help the city continue on its growth trajectory and meet the infrastructure demands linked to increasing jobs, and also tackle the city's congestion problems. The options include "further densification within the city boundaries, reviewing the Green Belt to allow for expansion, extending existing satellite towns and developing new settlements in the wider area".
Savills note that the options are not solutions on their own, "but business as usual is not an option if Cambridge is to stay ahead".