Cambridge University students 'abused child sex slaves' - escaped prostitute reveals torment
An underage 'sex slave' claims she was hired out to students at the famous university.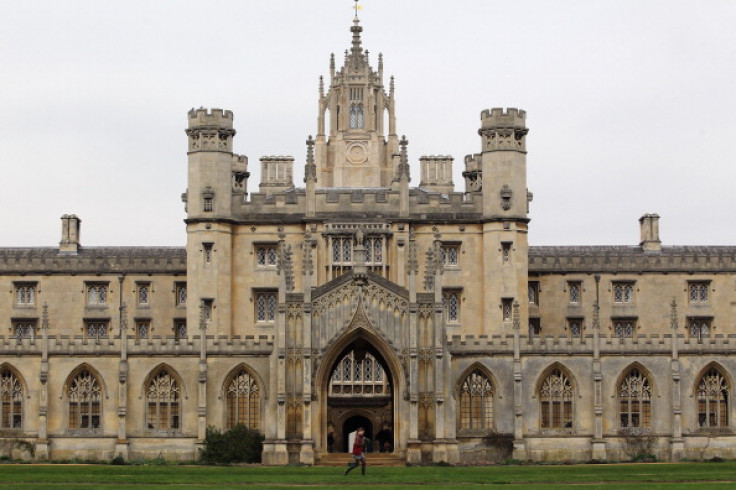 Cambridge University students allegedly paid to use a teenage sex slave, according to reports in local media.
An unnamed woman told Cambridge News she was coerced into prostitution at the age of 14 and hired out to an array of men in the city, including undergraduates at the world-famous educational institution.
She claimed she was just one of many underage sex workers who suffered violence and abuse at the hands of wealthy men in the 1980s.
"I was the youngest one there. A lot of the men were people who wanted to be quite violent," she said. "There were men who had a lot of money and would pay for a long time.
"Some of it was Cambridge students. A lot of them were rich students who you could tell were training to be politicians and saw themselves as very privileged people. The way they treated us was as if they could do what they liked with us."
The woman, who has not been named for legal reasons, has since left Cambridge, where she grew up. She described a grooming process that has similarities to the systematic abuse of children in towns such as Rotheram and Newcastle.
"All the men were at least ten years older than the girls," she said. "You had to sit at the bar and the men would choose somebody. But you would get a lot of free drinks and drugs.
"A lot of it seems really fragmented in my mind. But I remember the flats you were taken to were nearby. It was men queuing up to do what they liked with you. There was a lot of gang raping and really violent men. It was really quite horrible, especially for underage girls."
The woman says her suffering was so immense that she even considered suicide. She claims she was trapped in the cycle of exploitation.
She said: "I think sex slavery is something you do that you have no choice about. There was violence involved and it was really hard to get out of it.
"There is mental abuse as well as violence, and you are made to feel as if you are not really human. The most important thing for me is it was not work. It was done without a choice."
She claims she escaped the torment after being hospitalised by an aggressive client: "I had a chance to think about what was going on, and I decided to run away," she said.
"I thought I should either kill myself or run away. I went to Manchester and it kind of changed my life. I realised I deserved more out of life. I needed to get away from Cambridge to live. I didn't feel safe."
Anyone experiencing similar hardships or who has information about child sexual exploitation should contact the NSPCC on 0808 800 5000.