Watch the incredible footage of a rare Amur tiger being released into the wild
A rehabilitation centre released the big cat into the Jewish Autonomous Oblast in Russia.
A tiger rehabilitation centre in Russia has captured the moment a rare Amur tigress was released back into the wild.
The amazing footage shows the big cat – named Filippa – travelling in a crate before leaping out in slow motion into the wilderness. The tiger had been in the rehabilitation centre since late 2015.
Filippa was the seventh tiger to have been released into the far east of Russia by the Primorsky Regional Non-commercial Organisation Center for Rehabilitation and Reintroduction of Tigers and Other Rare Animals (PRNCO Tiger Center).
The tiger was released in the Jewish Autonomous Oblast, located in the Far Eastern Federal District of Russia.
The centre hopes to rebuild the tiger population in that area.
Amur tigers are endangered with only an estimated 500 left in the wild, found across the Sikhote-Alin range in the Primorski and Khabarovsk provinces of the Russian Far East, small areas of China and possibly North Korea.
The animals were once found across the Russian Far East, northern China and the Korean peninsula, but by the 1940s, hunting had almost wiped out the Amur tiger population.
Russia became the first country to grant the tiger full protection, helping save the population from extinction.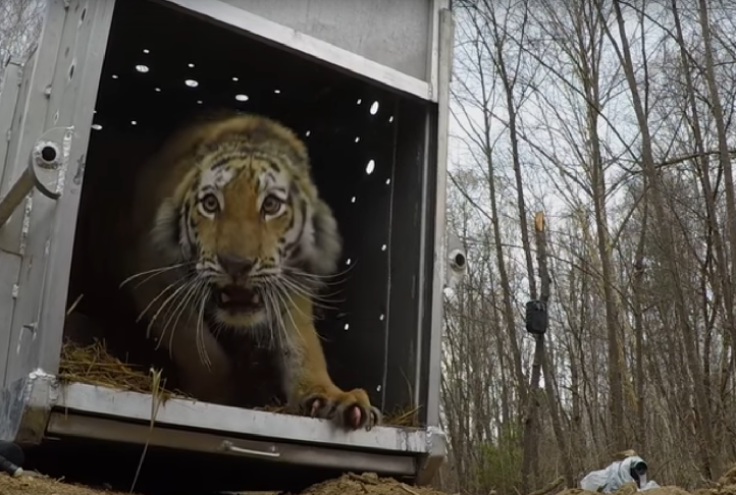 © Copyright IBTimes 2023. All rights reserved.