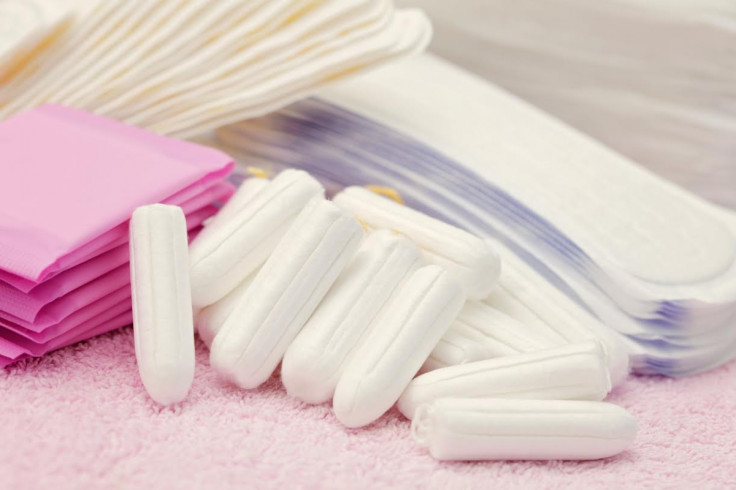 David Cameron has secured unanimous support from fellow EU leaders to ditch the so-called "tampon tax". The European Commission will present proposals next week.
At present, a 5% VAT rate is applied to sanitary products, but a petition to scrap the levy altogether has garnered over 310,000 signatures. Chancellor George Osborne hailed the agreement and said: "We've achieved what no British government has even tried to achieve.
"It just shows how Britain can make a case for a reform that will benefit millions as a powerful, confident voice inside a reformed EU."
During a European Council meeting in Brussels, all 28 leaders agreed a statement that welcomed "the intention of the Commission to include proposals for increased flexibility for member states with respect to reduced rates of VAT, which will provide the option to member states of VAT zero-rating sanitary products".
It is a welcome breakthrough for Osborne, who had earlier said that officials were "on the verge" of an agreement to cut it down to zero. Prime Minister David Cameron raised the issue with Commission president, Jean-Claude Juncker, amid the prospect of a Commons revolt by Tory MPs who demanded unilateral action to scrap the tax – in defiance of EU rules.
The issue threatened to be another bone of contention ahead of the EU referendum on 23 June. A number of eurosceptic MPs had threatened to vote in favour of an amendment to the Finance Bill in the House of Commons on 22 March to permit the VAT waiver, also known as zero-rating.
Eurosceptic MP Anne-Marie Trevelyan said earlier: "One of the key reasons that I am voting to leave is because we are losing more and more control to the EU.
"The people we elect should be responsible for setting the taxes in this country - not unelected EU judges and bureaucrats," she added. "It is a fundamental principle of democracy that there should be no taxation without representation which is what we now have.
"Our Chancellor is unable to take this decision that will benefit women because VAT is controlled by the EU. The only way to get this change is to Vote Leave on 23 June."
A European Commission spokeswoman said: "EU VAT rules are not imposed by the European Commission. They are decided on and agreed unanimously by member states.
"Contrary to some media reports, tampons do benefit from reduced taxation."
VAT waivers can only be exercised if all other Member States agree. "Zero rates are an exception and run against generally accepted VAT principles. Most member states tax sanitary products like tampons at around 20% or more," the spokeswoman added.
The tampon tax is also an issue of debate in the US. In January, President Obama said: "I have no idea why states would tax these as luxury items."
The city of Chicago joined the fight against sales tax on tampons by removing the levy on 17 March.