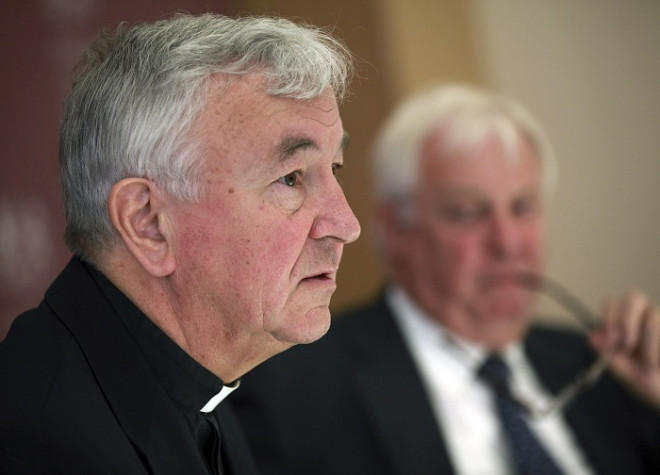 Whenever politicians start talking about their "moral mission" warning bells usually start to ring. And they should.
It is not just that voters probably believe politics and morality sit uneasily together, although that is certainly the case.
It is also because such declarations usually backfire as ministers find themselves dragged into debates about morality which go much further than they intended.
John Major's disastrous "back to basics" claim of 1993, which ended up with a string of minister's private affairs being exposed, is the best recent example of the unforeseen consequences of a perceived moral crusade. It wasn't what he meant, but it was what he got.
And there were always suspicions that the deeply religious Tony Blair believed he was on a moral crusade, particularly with his disastrous foreign policy.
Meanwhile, church leaders are usually viewed as being above the political fray, driven by the cleanest motives and not fair game for the sort of rebuttals that are the daily knockabout of politics.
But that has not stopped David Cameron taking on the country's most senior Catholic, the Archbishop of Westminster Vincent Nichols, after he branded the coalition's welfare reforms a "disgrace" which were leaving people in "destitution" while tearing up the safety net.
In the Daily Telegraph, the prime minister hit back. And he pulled few punches, accusing the archbishop of stepping into the centre of a political argument, getting his facts wrong and, in effect, not having a monopoly on morality.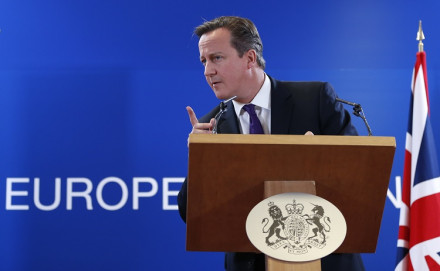 In an article peppered with references to morality, the prime minister said: "Many of the great political questions of our time are also moral questions – we should not be surprised, and nor should we be dismissive, when members of the clergy make their views known. But neither should political leaders be afraid to respond."
He rejected the claim that welfare cuts were about saving money, insisting they were about fairness, incentives and helping people stand on their own two feet.
He dismissed the argument he had torn up the safety net. "Archbishop Nichols's claims that the basic safety net no longer exists are simply not true. Let's get the facts straight."
And he pointed out the reforms were working, reducing the number of workless households.
"Seeing these reforms through is at the heart of our long-term economic plan – and it is at the heart, too, of our social and moral mission in politics today."
What Cameron is banking on is that voters are hugely supportive of his welfare reforms, ending the "something for nothing" culture, and are even quite happy to see "scroungers" punished.
But this would seem to be much more about perceptions of fairness and straight-forward populism than a moral mission, which implies something much grander.
Meanwhile critics such as the archbishop point out that the government's "make work pay" policy is not based on increasing wages, which are still rising well below inflation, but reducing vital benefits, forcing people into low-paid, exploitative jobs where they struggle to make ends meet. And, the argue, there is nothing moral about that.
The row also came as charities have told a government review into the welfare changes that they have sparked a "culture of fear" in which the jobless are set impossible targets to find work and then have their benefits cut when they fail.
It also coincides with latest claims that work and pensions secretary Iain Duncan Smiths' controversial Universal Credit reform is close to collapse, with an analysis by the Financial Times newspaper claiming it is so beset with problems that the next government, of whatever colour, may be forced to scrap it.
What many will now await, however, is any response from the archbishop or other church leaders if they decide this is a moral debate they want to continue engaging in.