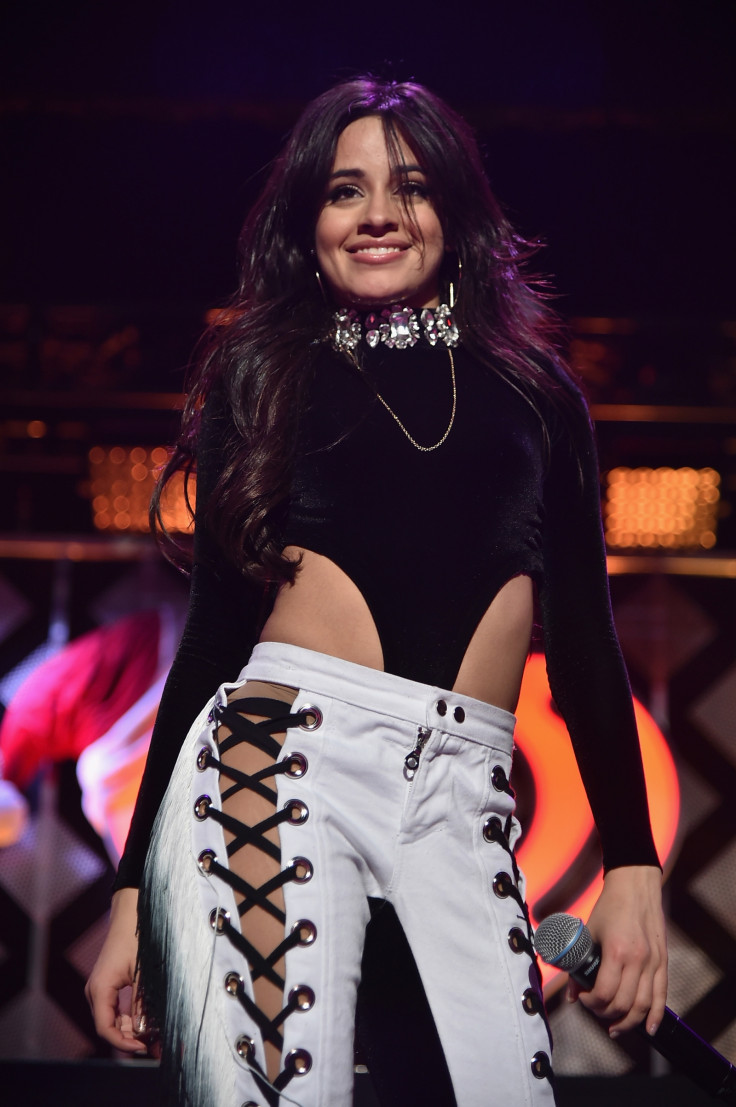 Fifth Harmony recently released their first poster for their performance at the 2017's People's Choice Awards without Camila Cabello. The poster features the band members – Ally Brooke, Dinah Jane Hansen, Lauren Jauregui and Normani Kordei – posing in red.
According to a report in Hollywood Life, Cabello is not "upset" seeing her former band members' promo photo. A source told HollywoodLife, "She saw the picture. And thinks they look great. It did not upset her."
The insider revealed that the Cuban-American singer is on a vacation to clear her head. "Camila's been on vacation. She went away to clear her head after all the stress of leaving the group. She wasn't expecting it to be so stressful, but it was," the source said.
However, Camila was reportedly hurt about the way her exit from the band was publicised. The insider told the website, "She was very shocked and hurt when the other girls said they had no idea she was leaving because she prepared them all. But she isn't holding a grudge, she's already moved on. She's very happy that they signed the deal they wanted and that they're moving on, too."
On her plans for 2017, the source went on, "Camila's got huge plans for 2017. Her mind is on her future right now, not her past. She's writing and working on music as we speak, and she's thrilled to be doing her own thing."
Cabello also released a statement via Instagram on 19 December about leaving Fifth Harmony and revealed that she will work on her own music in 2017. She wrote, "Next year I will be working on my own music and giving you a big chunk of my heart. To our amazing fans, I will always be so thankful for the opportunities being in this group has given to me...Now I gotta walk the walk. I have always encouraged you to be fearless, to live your life in the name of love and to do what makes you happy. And scary as it is to take the leap, I am excited and full of joy because I know that no matter what happens, I am following my heart. I hope to see you on my journey."