Gas transported from the Camisea Gas Project in the Peruvian Amazon is set to arrive in the UK for the first time, despite controversy over the project's alleged harm to indigenous tribes.
Oil and gas giant Shell, which has reportedly been searching the area, which is 60 miles (97km) from the Machu Picchu region, for gas since the 1980s, owns the tanker that arrived on the Isle of Grain in Kent, called Gallina.
The Camisea Gas Project involves taking gas and oil from the Camisea gas fields in the Nahua-Nanti Reserve. This part of the Peruvian Amazon is described by human rights organisation Survival as having "a biological diversity that exceeds any place on Earth".
The reserve is home to several indigenous tribes, such as the Nahua, Nanti, Matsigenka and Mashco-Piro Indians, and Survival claims that exposure to the gases mined by the project have brought about illness and disease to their populations.
Their report also found that the project had boosted the economy of Peru, although the tribes have not benefited from the profits.
Fracking, in which drilling and high-pressure water is used to release gas rock, is another topic of debate resulting from the tanker's docking on UK waters.
Supporters of the controversial process believe the UK should frack its own gas, rather than import it from a region in the Peruvian Amazon, which is a UNESCO World Heritage site, meaning it is protected by the UN.
However, anti-fracking campaigners believe the process affects climate change and causes pollution to the environment, with environmental organisation Friends of the Earth suggesting a simpler conclusion that gas reserves in both countries should remain untouched.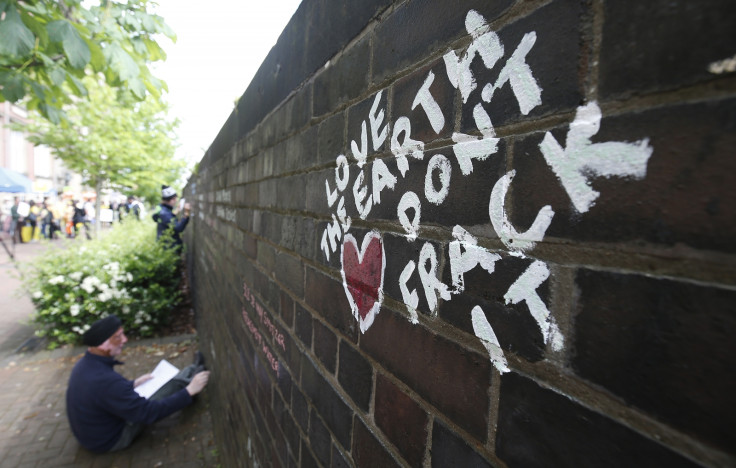 A spokesperson said: "We think we should leave our gas in the ground and Peru should leave its gas in the ground."
Fracking uses large amount of water, and reportedly releases carcinogenic chemicals that could contaminate water near the fracking site. It has also been found to be responsible for causing localised earthquakes.