Remains of Civil War's Largest Prison Camp Found in Georgia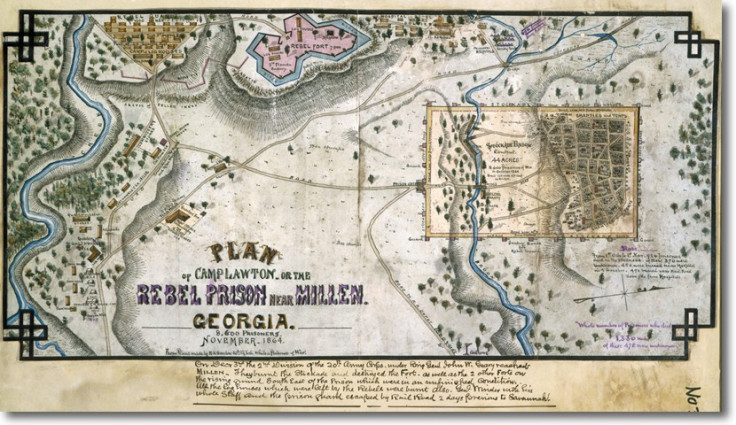 Archaeologists claim to have found the remains of a wall belonging to the largest American Civil War prisoner of war (PoW) camp - Camp Lawton - in the southeastern American state of Georgia. Portions of the camp's southern and western wall were excavated at the discovery site, beneath Magnolia Springs State Park in the city of Millen.
"We found it. Standing where the corner of the Camp Lawton stockade once stood was one of the greatest moments of my archaeological career," anthropologist Sue Moore of Georgia Southern University said in a statement. The site was uncovered jointly by university archaeologists, along with archaeologists from the Georgia Department of Natural Resources, US Fish and Wildlife Service, Kennesaw State University, the University of Georgia and the Lamar Institute.
The researchers excavated several wooden timbers up to five feet long that were submerged in Mangolia Spring. Further examination of the timber samples will confirm they were part of the American Civil War camp.
"The location of the timbers is near the place where the Camp Lawton Stockade would have crossed the spring which still flows through the park today," the researchers said.
Archaeologists located the buried remains with the help of equipment including Ground Penetrating Radar (GPR) and technology like magnetometry, conductivity and electro-induction.
According to the US Fish and Wildlife Service, Camp Lawton was the largest Civil War prisoner of war camp in terms of area (42 acres). The camp was abandoned in 1864 and its site has since remained relatively undisturbed. Consequently, the exact location of the camp was lost to time.
"Camp Lawton is an important part of our national heritage. The exciting archaeological find there also serves as a sobering reminder of the immense sacrifices made. An estimated 750 soldiers died from starvation, deprivation and disease on these grounds, making this among our nation's sacred sites," reads a feature note on the official website of the US Fish and Wildlife Service.
Archaeologists had already abandoned any hope of finding the remains of the camp when, in 2010, archaeologists from Georgia Southern University unearthed several personal artefacts. These as yet unseen artefacts will reportedly reveal more about prison life in Camp Lawton.
"These are major discoveries that will put Camp Lawton and Magnolia Springs State Park on the map. We hope that this work will attract tourism to the area to support the local economy," Moore concluded.
© Copyright IBTimes 2023. All rights reserved.