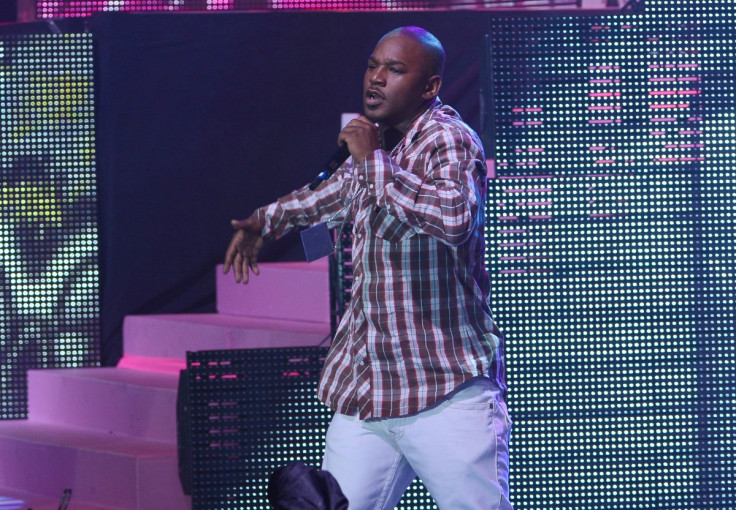 One of hip-hop's most entertaining figures celebrates a milestone today (4 February 2016) with rapper Cam'ron turning the big 4-0. Those relatively new to the genre may not realise how prominent in rap culture the Harlem native has been over the last two decades but his quotes, style and music continue to spark debate and conversations consisting of "remember the time when Cam'ron..."
Cam'ron, real name Cameron Giles, rose to prominence in 1998 with his debut album Confessions Of Fire but is best known for as head of pioneering east coast rap group The Diplomats also known as Dipset, consisting of Juelz Santana, Jim Jones and AraabMuzik, to name a few.
Over the years, Cam'ron has certainly kept rap fans entertained with his hit singles Oh Boy and Hey Ma, feuds and live on-air outbursts. So in celebration of his 40th birthday, IBTimes UK takes a look at the rapper's biggest moments.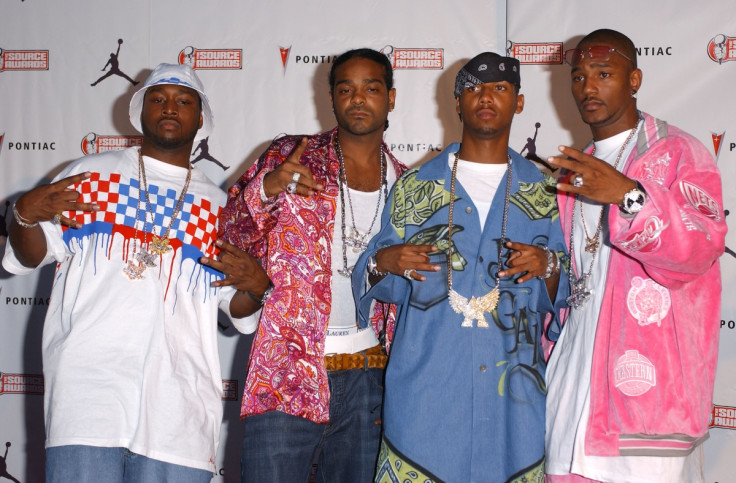 Jay Z feud
In 2001, Cam'ron signed with Roc-A-Fella and brought his Dipset crew along with him. Before long, Cam'ron was made vice president of the record label but Jay Z, who founded the label with Dame Dash, didn't approve – sparking friction.
When Jay Z sold his share of Roc-A-Fella to Def Jam in 2004, Cam'ron sided with the hip-hop mogul's former business partner Damon Dash. What ensued was several years of the rappers trading insults at each other and creating one of the biggest feuds in hip hop.
Interview on Bill O'Reilly
Cam'ron and Dame Dash stopped by The Bill O'Reilly show to discuss the impact of hip-hop on inner city children. However, when O'Reilly suggested rap was to blame, an infuriated Cam'ron unleashed a series of comical catchphrases that are fondly remembered by hip-hop fans today. "I got dirt on you, doggy!" Classic.
Expletive-filled phone conversation with 50 Cent on Angie Martinez
It started as a friendly debate between two rappers but the phone conversation between Cam'ron and 50 Cent quickly turned sour. The situation erupted when Cam'ron asked the In Da Club hitmaker how many records Mobb Deep had sold since signing to 50 Cent's G-Unit label, yelling: "Curtis, Curtis, CURTIS! How much did the Mobb sell Curtis?!" However, when he didn't get the answer he wanted, Cam'ron exploded into a rage, shouting expletives at 50 Cent, forcing Hot 97 host Martinez to abruptly end the call. Simply put, it is a must-listen.
Paid In Full and Paper Soldiers movie roles
When he wasn't making hits in the recording studio, Cam'ron tried his hand in front of the camera, starring in iconic hip-hop movies Paper Soldiers and Paid In Full alongside Mekhi Phifer and Wood Harris.
Teaming up with Mariah Carey
Cam'ron enjoyed a string of mainstream hits in the early noughties with Oh Boy and Hey Ma but he struck gold when teaming up with pop royalty on the 2003 jam Boy (I Need You). A smart move that created an ever-current hit.
Happy 40th birthday, Killa Cam!