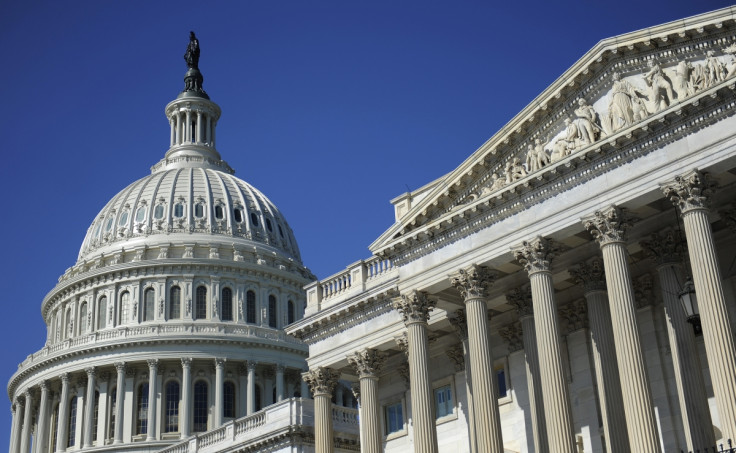 Focus may be on the presidential election but Congress is also facing a shake-up come November. Polls show the Democrats seemed poised to win the Senate but the road to gaining control of the House has been somewhat unclear.
In a conference call with House Democrats on Tuesday (11 October), House Minority Leader Nancy Pelosi said Democrats would regain control of the House if the election were held now. Pelosi reportedly told fellow Democrats that she is optimistic given new polls, CNN reported.
While there is little polling data to back up Pelosi's claims, the notion that Democrats may take over the House is not as far fetched as it was originally. Analysis by The Washington Post's The Fix finds Republicans winning just enough seats to maintain control of the House.
Aaron Blake at The Fix wrote: "Democrats appear to have an outside chance of taking back the House, which they lost after the 2010 election. But the GOP took advantage of its unprecedented control over the redistricting process after that election and has left Democrats with a very difficult map—one that would require a huge way to give Democrats the majority."
In order for Democrats to win, they would need to win 71% of the 52 seats that are somewhat competitive. The Washington Post reported that in order to achieve that goal, Democrats would need to win 12 seats that are leaning toward Democratic, 17 toss-up seats and nine seats that are leaning Republican.
Poll analysis by RealClearPolitics gives Democrats just as bleak an outlook in the battle for the House. That analysis gives Democrats 189 seats, or about 29 seats short of the 218 needed for majority.
In order to regain the House, Democrats would have to win the 13 seats that are labelled likely or leaning Democratic, all 15 toss-up seats, 10 seats leaning Republican and three seats labelled likely Republican.
While it is not impossible, the road to take back the House from Republicans will be hard. Republican presidential nominee Donald Trump is making that somewhat easier as his campaign is hit with one scandal after another, but he is in no way handing Congress to Democrats.
House Republicans are dismissing the notion Democrats could take over, CNN reported. "Nancy Pelosi's record of predicting House races is about as reliable as a carnival palm reader," Katie Martin, spokeswoman for the National Republican Congressional Committee said.