Marmite-maker Unilever said its stalemate with the country's biggest supermarket Tesco has now been settled.
The country's largest grocery manufacturer said: "Unilever is pleased to confirm that the supply situation with Tesco in the UK and Ireland has now been successfully resolved."
The two firms had rowed over price and the logjam this week led to household staples such as Marmite, PG Tips tea and Dove soap disappearing from supermarket shelves.
Unilever said: "We have been working together closely to reach this resolution and ensure our much-loved brands are once again fully available. For all those that missed us, thanks for all the love."
However, details of their agreement were not released.
The row blew up when Anglo-Dutch household goods giant Unilever is understood to have raised wholesale prices by 10% for supermarket Tesco to cover the rising costs of goods made aboard since June's Brexit vote, which has seen the pound fall almost 18%.
But Tesco, which has a 28% share of the UK grocery market, has refused to pay, resulting in Unilever ending supplies of hundreds of its brands to the supermarket.
The supermarket began to remove scarce items from its website earlier this week – such as Ben & Jerry's ice-cream and Marmite – and it is now leaving empty spaces on its shelves.
A Tesco spokesperson had said the group was "currently experiencing availability issues".
Unilever chief financial officer Graeme Pitkethly said yesterday (12 October) the group was lifting wholesale prices in Britain. He said: "In the UK, which accounts for 5% of turnover, prices should start to increase to cover the cost of imported goods due to weaker sterling."
He said he was confident that the dispute with Tesco will be "resolved very quickly", adding that other Unilever customers have already accepted the price rises. Other UK supermarkets remain quiet on this issue.
Pitkethly spoke as the global group posted its third quarter sales, which saw underlying sales rise 3.2% in the period, with total sales hitting €13.4bn (£12.bn, $14.8bn).
MPs condemn Unilever over excuse
MPs condemned Unilever, saying the company was using Brexit as an excuse to exploit consumers, and warned it may be damaging its brand. Conservative MP, and Leave campaigner, Sir Gerald Howarth said it will be very damaging to the firm's reputation "if they seek to use the fall in the pound to exploit the consumer".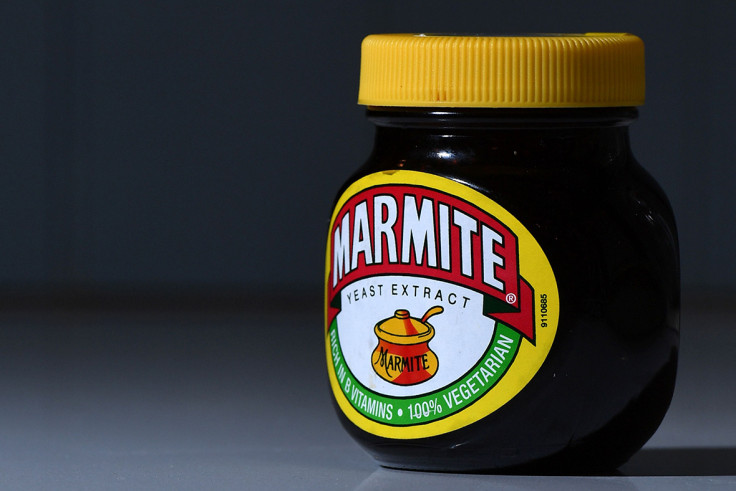 However, Unilever chief executive Paul Polman warned back in June that a vote to leave the EU's single market would increase prices for consumers. He said a hard Bexit would mean hikes in import duties on items such as dairy products, leading to price rises that would affect consumers.
But last week Tesco chief executive Dave Lewis signalled he was limbering up for a fight with suppliers who tried to use the falling pound to drive through price increases. Lewis said many suppliers failed to pass on currency benefits to consumers when sterling was on the way up, and that he was "uncomfortable" with efforts to raise prices on the way down.
Lewis, 51, is well-placed to know how Unilever is likely to react, because the Yorkshireman worked at the manufacturer for almost three decades until he took the helm at Tesco in 2014.
He worked across a range of food and beauty units, and picked up the moniker 'Drastic' Dave along the way, as he became known as a ruthless cost-cutter.
At Tesco he restored the supermarket giant to full-year £162m pre-tax profit this year after it had posted one of the biggest losses in UK corporate history, sending it £6.4bn into the red in 2015. Lewis did this by selling off a range foreign and non-core units and focusing on the key UK business.
Unilever's green Dutchman
Polman, 60, worked at some of the largest firms on the globe – America's P&G and Switzerland's Nestle – before the Dutchman took the helm at Unilever in 2009. One of his first acts was to cut full reporting to the stock market every quarter to encourage a long-term perspective. Under him the company pledged to eliminate coal from its energy usage within five years, and derive all of its energy solely from renewable sources by 2030.
But he has kept a firm eye on the bottom line. The business saw pre-tax profits slip 8% to €7.2bn last year, but the group's total shareholder return during Polman's time in the hot seat has risen by 203%, above most of its peers.
A collision of a number of factors led the two largest firms in UK food manufacture and retailing to publicly square up to each other. The major supermarkets – Sainsbury's, Tesco, Asda and Morrisons – have been locked in a fierce price war with discounters such as Aldi and Lidl for the last four years.
The battle has seen grocers cut prices to win market share, which in turn gives them greater pricing power when they negotiate with suppliers.
Brexit effect
The rise of discounters and largely stagnant household budgets since the financial crisis has seen shoppers increasingly prepared to use own-label brands, over household brands.
Finally, the plunge in the value of sterling since Brexit, as long-term investors wait for signs of the UK's new global trading arrangements, is the final element in this cocktail.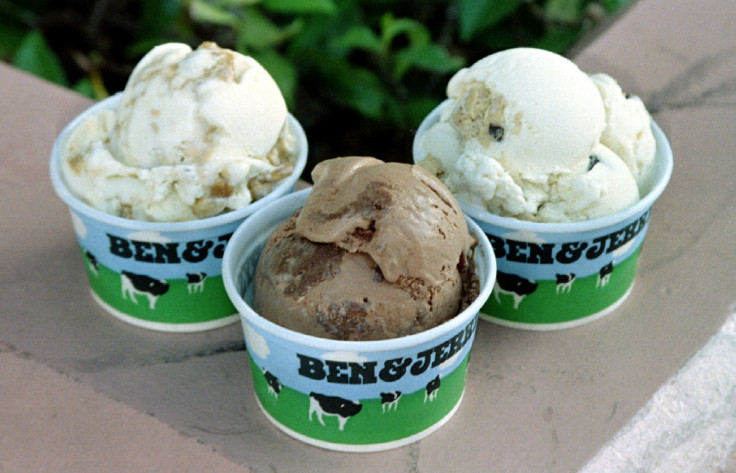 Liberal Democrats leader Tim Farron said in a column for IBTimes UK: "The row between Unilever and Tesco is the first sign that the huge and damaging costs of Brexit are beginning to feed through to the real economy."
Petrol could be the next sector where Brexit hits the real economy. Chairman of the Petrol Retailers Association Brian Madderson warned earlier this week that motorists could expect increases of up to 5p per litre by the end of the month, unless there are favourable corrections to exchange rates or oil prices.
Two gorillas fight it out
The war of words that Tesco and Unilever were engaged in was symbolic of changes that are happening across the high street, said Bruno Monteyne, an analyst at Bernstein.
Monteyne said: "This isn't about Tesco or Unilever but about all UK retailers and suppliers."
Hargreaves Lansdown senior analyst Laith Khalaf added: "This pricing spat is likely to be the thin end of the wedge when it comes to relationships between UK retailers and their suppliers, in light of the pressures now applied by weaker sterling."
"It also doesn't bode too well for consumers, who may soon face higher prices if retailers can't entirely defray the higher costs of imports."
The details of stand-offs like this often involve a three-way compromise where margins are sliced at manufacturers and retailers and higher prices are passed on to customers. This move will feed into fears that Brexit will see a range of prices drift higher until the UK arrives at more settled trading arrangements.