Can hip-hop save Mali?: Watch youth TV's Kunafoni Rapou use rap to educate
Could rap be the most effective advocacy tool in Mali?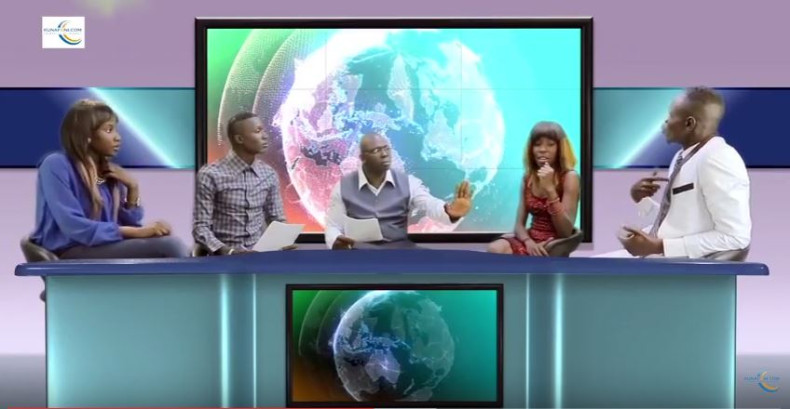 Can rap unite a divided country where the resurgence of militant activity has undermined democracy? Malian web TV and news channel, Kunafoni, is confident it can.
Five years ago, al-Qaeda seized power in Mali's second city Timbuktu after hijacking an ethnic Tuareg rebellion in the country's Saharan north, grabbing large swathes of land and threatening the capital, Bamako.
France's 2013 military intervention and UN peacekeeping missions have since returned control of the region to the Malian government, but Islamist groups continue to operate across the vast desert areas in the north.
As the implementation of a 2015 peace agreement continues to be marked by obstacles, great emphasis nationwide has been devoted to ensuring the general public is well informed. While the United Nations donated equipment to local radio stations, an online news show launched last year by Kunafoni.com has been using rap to inform youth and women on current affairs and news in the nation of 17.4m.
With rap being the favourite musical genre of millions of youths across Mali, the Bamako-based web channel broadcast its first news programme, dubbed 'Kunafoni Rapou' — in reference to the word Kunafoni which means 'information' in local bambara language, and Rappou which translates to 'rap' — in April 2016 along with Kunafoni Nisondia, a current affairs debate show, fronted by comedians.
Presented by young rappers, the show's content is presented by young people who express themselves through their texts to background music. Subjects are diverse as they are serious; immigration, women's and girls' rights, election delays or water wastage.
Director Hawa Séméga, quoted by RFI, said: "Because young people are the main targets of our Web TV, so we said: Why not use rap as a means to attract? To direct them towards information, to all the problems they face in the country? Because they are not necessarily attracted to other conventional media. So we chose rap, precisely to attract them by giving the information by sensitising them.
"We said to ourselves, if they see that information is given through rap, it will attract them. First, it will be playful, and to this playful side is added the informative content."
A year after its launch in 2014, the online newspaper started using video formats for its shows. "We moved towards video, because the demand had become urgent, and because our targets are mainly young people and women. These two targets told us that there is a great deal of activity and potential to show to Malians, the Malian diaspora and the whole world," Séméga said.