Mauritania's authorities face increasing calls for a young blogger, Mohamed Cheikh Ould M'khaitir, to be executed following his death sentence for "apostasy". With just a month to go before the court seals his fate, can international pressure help to save his life?
In a case that has shaken the nation, the young Mauritanian blogger and engineer was sentenced to death for apostasy in December 2014 over the publication a year earlier of an article entitled "Religion, Religiosity and Craftsmen" on the Aqlam Horra news website. Islamic organisations in mainly Muslim Mauritania said that the article constituted an "insult" to Islam and the Prophet Mohammad.
Imams, scholars, political parties and members of the public called for his execution. However, human rights groups now believe that the country's growing religious right is using M'khaitir's case as a political tool as militancy grows in the nation of 3.6 million people.
Amid the angry crowds outside Mauritania's supreme court during M'khaitir's hearing on 15 November, which was then deferred to 20 December, witnesses claimed to have spotted Ould Dahi, leader of the radical Islamist movement Ahbab Errassoul (Friends of the Prophet), carrying what appeared to be a partially concealed firearm.
According to Bob Churchill, spokesman for the International Humanist and Ethical Union (IHEU), the likeliest explanation for the delay is that the court was wary about the security situation outside of the courtroom.
The campaigner believes that the authorities, which have portrayed themselves as a committed ally in the fight against the regional jihadi threat, face increasing pressure from Mauritania's growing religious right, which is calling for the blogger's execution.
"If they [the court] were going to accept his repentance, and ultimately release him, delaying an answer may have posed security threats if the news had gone through the crowd, which would have been very angry if the court had agreed to accept the repentance," he said.
He added: "This isn't like a spontaneous mob. These are organised radical Islamist groups trying to create trouble and trying to show their power. The majority have not read M'khaitir's piece - it is a very political gesture. He is scapegoated."
The UK's All-Party Parliamentary Group for International Freedom of Religion or Belief echoed this view, saying "with a low level of internet penetration, and at around 50% one of the lowest remaining levels of literacy in the world, there is good reason to think that the content of his blogs was not really a direct motivator for many of the protesters".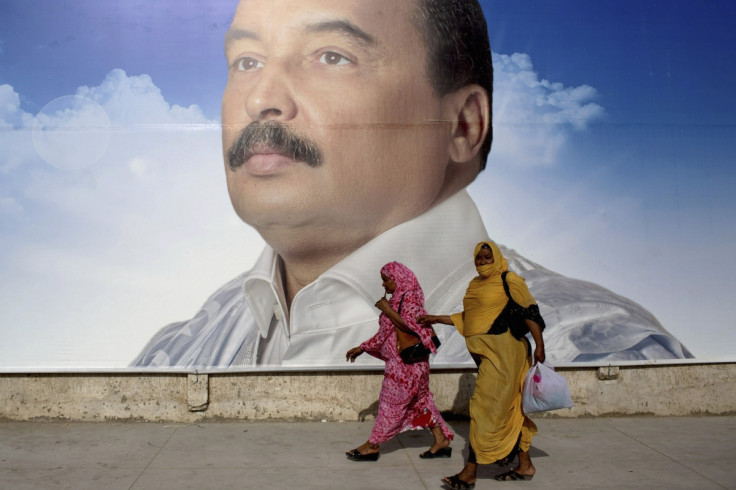 Escalating pressure from Islamists
International organisations have warned about the risk that, from the government's point of view, throwing M'khaitir to the lions to curry favour with the radical groups may seem the easiest option, as these groups have strong ties with both officials and large sections of society.
However, advocacy groups believe that, in the long-term, this may reflect the escalating influence of these same hardline groups, in spite of the fact that the government claims it does not tolerate violent interpretations of the Koran.
Campaigners have highlighted the similar case of Bangladesh where, amid growing tension between Bangladeshi secularists and Islamist radicals since 2013, the religious right started making excessive demands and was blamed for attacks on bloggers and atheist writers. At the time, IHEU urged the Bangladeshi government to avoid giving into these demands.
"Now we see radical groups murdering people with impunity. It may seem to the government that in the short-term it's in their best interests to give in to people's 'religious' demands [that M'khaitir is convicted]. But if they do, the fundamentalists will only be emboldened and the demands escalate. And that is true regardless of the international community," Churchill explained.
In a joint open letter to the Mauritanian president on 11 November 2015, campaigners Freedom Now, PEN America, Reporters Without Borders and Committee to Protect Journalists said this:
"Regardless of the court's ruling, we ask you to instruct your government to ensure his physical safety inside and outside prison. Since his imprisonment two years ago, preachers have called for his death, according to press reports. Those who have spoken out on his behalf have themselves been labelled as infidels and received violent threats, according to news accounts.

In April 2014 you told reporters that you did not believe Mohamed was aware of the seriousness of what he had written. In this spirit, we ask you to acknowledge his repentance and ensure his safe release from prison,"
Could Mauritania bend to international pressure?
While Mauritania's president is regarded as an international statesman, international pressure has rebounded in a number of recent cases. In Saudi Arabia, public international pressure was resisted and authorities refused to release Saudi blogger Raif Badawi until this pressure reduced.
Ensaf Haidar, Badawi's wife, protested against Mkhaitir's sentence in August 2015. "Millions of people around the world rallied to the support of Raif Badawi; who will care for a poor young man in Mauritania? He will be executed for blasphemy – by those who insist that Isis does not represent Islam," Haidar wrote.
According to a source that cannot be identified for diplomatic reasons, human rights groups in touch with the Foreign Office have confirmed that UK officials are holding talks with the Mauritanian government.