Who is Mohamed Cheikh Ould M'khaitir, the Mauritanian blogger on death row for 'apostasy'?
Young blogger faces Mauritania's repressive treatment of any expression critical of Islam for online article.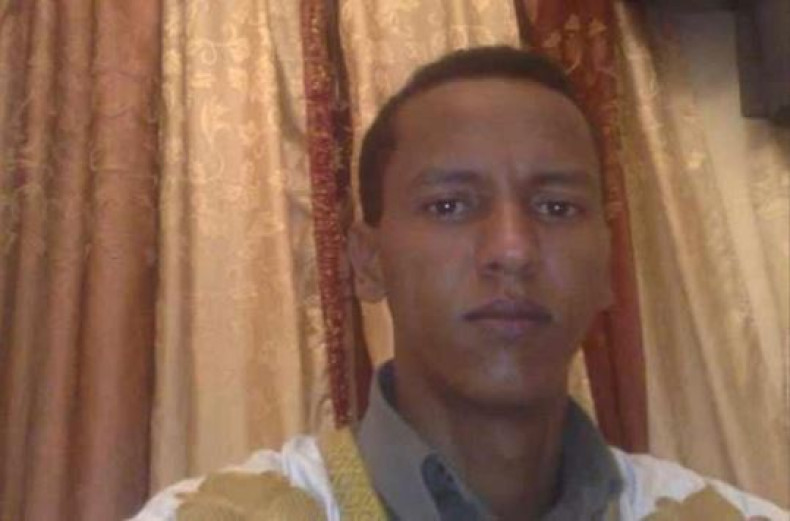 A leading Muslim religious body in Mauritania has reiterated calls for a young blogger, Mohamed Cheikh Ould M'khaitir, to be executed following his death sentence for "apostasy".
In a case that has shaken the nation, the young Mauritanian blogger and engineer was sentenced to death for apostasy in December 2014 over the publication of an article entitled "Religion, Religiosity and Craftsmen" on the Aqlame news website a year earlier.
This was the 29-year old blogger's first post, which looked at the country's caste system and those who use religion to marginalise certain groups of society in the nation with the highest proportion of slaves in the world, according to right group, the International Humanist and Ethical Union (IHEU).
While M'khaitir had never been a prominent critic of the government, Islamic organisations claimed his social critique was the first text critical of Islam ever published in mainly Muslim Mauritania, and constituted an "insult" to Islam and the Prophet Mohammad.
Rights groups have claimed that Ould M'khaitir's trial included several procedural irregularities. Following the publication of his article in December 2013, M'khaitir was arrested on 2 January 2014, and has been detained ever since after he plead guilty to the charge of apostasy under Article 306 of the Criminal Code.
Ould M'khaitir's trial marred by irregularities
After close to a whole year in solitary confinement, M'khaitir's trial was held on 23 December 2014, and lasted less than two days. During the hearing, apologetic M'khaitir denied the charges, and told the lower court of Nouadhibou, north-west Mauritania, he had never intended to insult the Prophet Mohammad.
There was a public campaign calling for the death penalty. Mauritanian government and opposition parties supported several protests condemning M'khaitir actions, and called for a speedier end to the trial, while imams, scholars and professors also called for the engineer's execution.
At the time, President Mohamed Ould Abdel Aziz was quoted as saying: "We will apply God's law on whoever insults the prophet, and whoever publishes such an insult". One preacher, Abi Ould Ali, offered €4,000 to anyone who killed the blogger, while businessmen reportedly but a bounty of €10,000 M'khaitir's head, according to IHEU.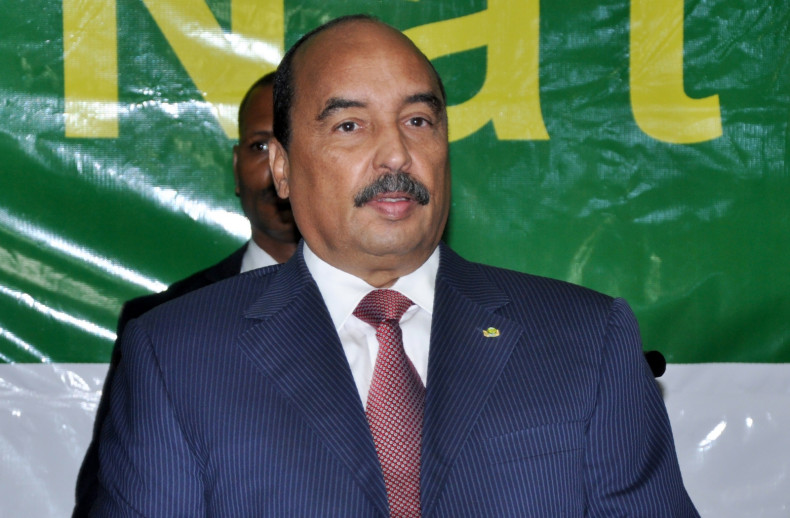 While the Mauritanian Criminal Code stipulates that apostasy is illegal, a person found guilty of apostasy should be given the opportunity to repent and return to Islam within three days. By law, failing to repent leads to a death sentence but the country has upheld a a moratorium on death-for-apostasy rulings since 1960.
Anyone who has repented should be placed in custody and jailed for an undefined period for the crime. Despite his repent, the young man was sentenced to death by firing squad, on 24 December, after the court ignored a letter in which M'khaitir stated he had no intention of unintentionally insulting Islam.
In April 2016, the Nouadhibou Court of Appeals rejected his appeal and upheld the death penalty. At the time, it emerged that M'khaitir has not been allowed to have visitors during his detention and that he had no lawyer for the appeal process after his lawyer resigned due to death threats.
International condemnation of death sentence
The European Union and leading right groups Freedom Now, Amnesty International, Committee to Protect Journalists, Reporters without Borders, and PEN International have all condemned the young man's sentencing.
After the court upheld the death penalty, Sonja Eggerickx, president of the IHEU, condemned "a contempt for human rights [that] is starkly exposed", and urged the government to remove the apostasy law from its national legislation.
"The charge of apostasy – whether or not the charge is linked with social or political activism, whether the accused really is an apostate or not, and regardless whether there is public support for the sentence – is always a profoundly tyrannical charge. Apostasy laws contradict in the most basic and blatant sense, the human rights to freedom of thought and freedom of expression which we all share," the humanist said in a statement.
"We call on the government of Mauritania to urgently revisit and repeal the apostasy law. We hope that Mohamed's lawyers will appeal, and that the appeal court will recognise that the verdict in this case contradicts Mauritania's most basic human rights obligations and therefore overturns the conviction at the first opportunity."
Mauritania has not applied a death penalty since 1987, but there is still strong public pressure against M'khaitir. On Monday (14 November), the Forum of Imams and Ulemas called for the blogger to be executed, saying "no exception" should be made, according to Reuters.
Rights groups claim slavery is a major human rights issue in Mauritania where it is socially justified on the basis of religion.
What is 'apostasy'?
Apostasy is the formal disaffiliation or abandonment of a religion. In Islam, murtadd (apostasy) includes rejecting Islam or converting to another religion by a person who was born in a Muslim family or who had previously accepted the Islamic faith.
Different Muslim denominations and schools of thought hold different interpretations of what should be considered as an act of apostasy, and what the punishment of an apostate should be. In the Muslim world today, punishment for apostasy ranges from no punishment, imprisonment to execution.
In Mauritania law, apostasy is illegal and provides a death sentence for the crime of leaving Islam. However, a person found guilty of apostasy is given the opportunity to repent and return to Islam within three days. Failing to do so leads to a death sentence. Under the nation's law, anyone who has repented should be placed in custody and jailed for an undefined period for the crime.
According to Article 306 of the Mauritanian Penal Code, "[e]very Muslim guilty of the crime of apostasy, either by word or by action of apparent or obvious, will be invited to repent within three days. If the accused does not repent within this time, he is to be sentenced to death, and all of his property shall be confiscated by the government."