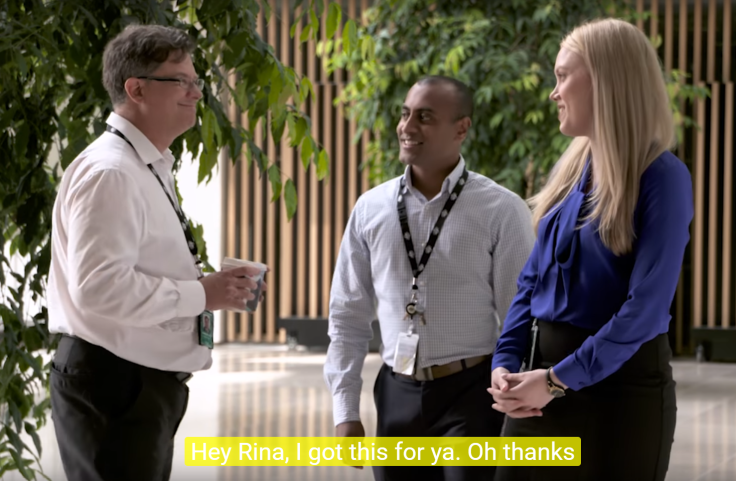 "Hey guys. I'm just heading downstairs for my paleo pear and banana bread. Would you like to join me?"
No thanks, I don't know what that means. And anyway, I've just cringed myself to death at this advert for Australia's Department for Finance, which is supposed to show off how great its graduate programme is.
The clunky scripting and use of real members of staff rather than actors, set to an irritatingly chipper and repetitive soundtrack, make this relentless three minutes of awkwardness feel more like three millennia.
In one scene, the department's deputy secretary, David Fredericks, hands a coffee to Rina Bruinsma, first assistant secretary. "Hey, this year's grads are real game changers. I've heard some fantastic reports about their work," says Fredericks.
Bruinsma replies: "They've certainly hit the ground running – or actually I should say sprinting."
Fredericks only half-commits to a real-life lol. It's more of a loud breath than a laugh which, had the joke not been DOA already, would have killed it stone dead anyway.
Dee Madigan, creative director at the agency Campaign Edge, summed it up to The Sydney Morning Herald: "It's probably one of the worst recruitment videos I've ever seen."
And it must be seen to be fully appreciated. Can you last until the end?