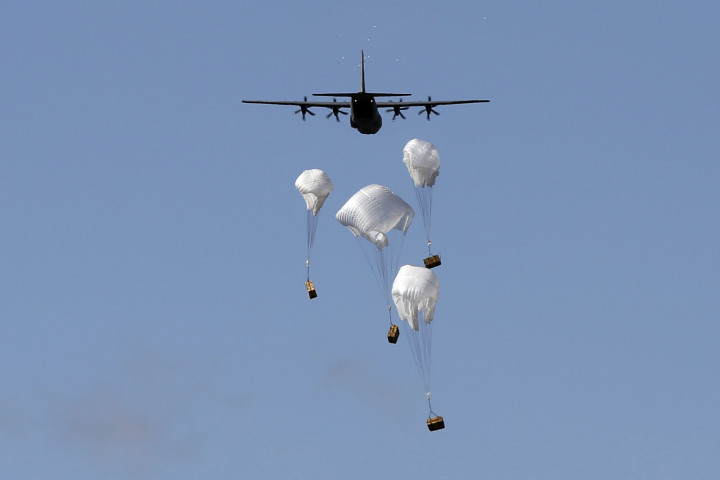 Canada has admitted they have conducted dozens of clandestine aerial sorties including several humanitarian missions in northern Iraq.
The C-1130J transport aircraft delivered tonnes of relief supplies such as water, tents, and blankets at Mount Sinjar where scores of besieged civilians belonging to the minority Yazidi community are held up.
The Canadian jets were escorted by Australian warplanes, suggest local reports.
According to Canada's CTV News, Colonel Daniel Constable, who is leading the joint task force in Iraq, has acknowledged that the country had carried out aerial missions. However, Constable did not reveal any of the specifics of the operation.
"The presence of our CF-18s to provide top cover for the transport aircraft, allowed it to deliver its aid cargo at a lower altitude knowing that our fighter aircraft could detect and target any air or ground threats," he said.
"The mission was highly effective, and appreciated by our coalition partners."
The commander added since the transport aircraft had to fly at lower altitudes to dispatch the supplies it runs the risk of being attacked by Islamist militants.
Though the exact time and date of the operation was not revealed, it was suggested that the delivery had been out between 20 and 23 November.
Canada, is closeted about its missions in Iraq, while Australia has publicly stated about its earlier missions in which Canada had participated.