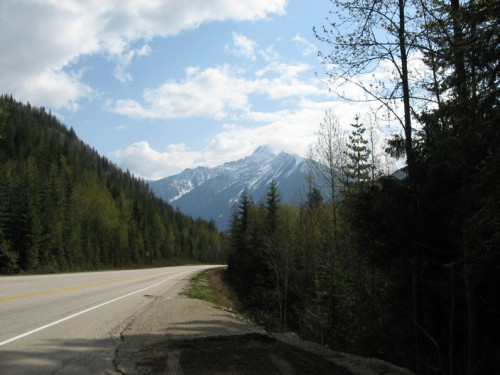 Human Rights Watch has urged the Canadian government to set up an independent national inquiry into the violence faced by indigenous women in Canada, and to frame a system of higher accountability in police conduct.
Violence against indigenous women in Canada continues to be a serious problem. Police not only fail to protect women from violence, but also commit grave abuses against them, the HRW said.
"When police abuse happens or when the police fail to provide adequate protection, women, girls, and their families have limited recourse," said Liesl Gerntholtz, women's rights director at HRW.
"The gravity of the crisis of violence against indigenous women in Canada demands a national inquiry."
"Those Who Take Us Away", is a study published by HRW, which documents a deeply strained relationship between the Royal Canadian Mounted Police (RCMP) and the indigenous women and girls in Canada's British Columbia.
The report says that women who call police following domestic violence or sexual assault often find themselves blamed for the abuse.
The HRW has recorded several instances of abusive policing of indigenous women by the RCMP. Young women were reportedly pepper-sprayed and had tasers fired at them, causing temporary paralysis.
Indigenous women also claim that police look down on them for suspected alcohol and substance use, and for self-defence actions to counter violence against them.
Police Dog Used for Attack
The report recounts cases when a 12-year-old girl was attacked by a police dog and a 17-year-old was punched repeatedly by an officer who had been called to help her.
Women also face physical and sexual harassment in police custody and many are strip-searched by male officers, the report says.
Other incidents documented in the report include a girl restrained with handcuffs so tight that they broke her skin, medical treatment denied to detainees and food thrown at them in cells.
The hostilities of the police led the indigenous women, including respected community leaders, to limit their time in public space where they might come in contact with officers.
Meghan Rhoad, women's rights researcher at HRW, says that the gathered information does not suggest routine systematic abuse, and there are a number of honourable police officers who are dedicated to protecting communities.
However, she notes that the alleged incidents tar the image of the RCMP and leave lasting scars on the psyche of women and girls, who feel they have nowhere safe to turn to in troubled times.
Canadian Prime Minister Stephen Harper's government has reportedly come under criticism for persistent violation of the rights of the indigenous people.
According to Canada's General Social Survey (GSS), aboriginal women above 15 years are 3.5 times more likely to experience violence than non-aboriginal women, and the rate of spousal assault against aboriginal women was more than three times higher than against non-aboriginal women.