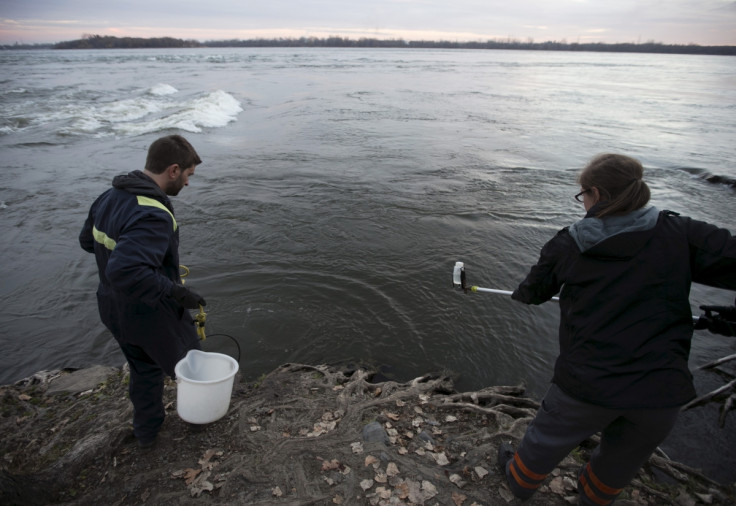 The Canadian city of Montreal has begun dumping 8 billion litres of untreated raw sewage into St Lawrence river, infuriating environmentalists and rights groups. Authorities said the move will not affect quality of drinking water or affect the fish population, as they vowed to press ahead with the week-long pumping process.
In a last-ditch effort, a few dozen activists gathered near the river but the dumping kicked off as planned at midnight on 11 November. Authorities in Montreal, Canada's second-largest city, say the move is essential to repair the sewage treatment system.
"We're overseeing it, we are recording data and I want to reassure people that it's going well," said Montreal's Mayor Denis Coderre. Environment Minister Catherine McKenna had asked the city to implement a series of measures before taking up the move.
As soon as the untreated sewage seeped into the river, onlookers claimed seeing a sharp change in the colour of the water. But local officials say colour is not the best indicator of water quality.
"What's most important is the tests that we did before and during and after, that's the best way to judge," said Richard Fontaine, chief of Montreal's waste water management. He said the test results would be made public as soon as they are available.
People in Canada and US are also concerned the polluted water may contain condoms and nappies. Montreal residents have been asked not to flush condoms and tampons down the toilet.
"It's surprising, disgusting and outrageous that the city of Montreal took this path, which is the least costly alternative for them. If Montreal does it, others municipalities might do the same," Lee Willbanks of the advocacy group Save the River, based in the riverside town of Clayton in New York state, told Reuters.
According to the officials' advisory, the list of items not to be thrown down a toilet includes medicines, baby wipes, cotton buds, dental floss, sanitary napkins, tampons, condoms, diapers, hair and oil. The dump was to have taken place earlier but was delayed due to the recent election.
A Save the River! twitter account @savetheriver has been started. Followers are urged to contact the Montreal Mayor to oppose the move.