The recent influx of asylum seekers crossing from the US into Canada has put a strain on border resources, Canadian authorities said on Monday (20 February). The Canada Border Services Agency (CBSA) said it has created a temporary refugee centre to process asylum seekers, while Canadian police say they have increased their numbers along the Quebec border.
The CBSA told reporters at a press conference that it converted an unused basement into a refugee claimant processing centre to process the growing number of refugees entering Canada, Reuters reports. The agency and the Royal Canadian Mounted Police have reassigned staff to the area to deal with the demand.
According to the agency, the influx of refugees has caused a strain on police, community resources in the western province of Manitoba, and the federal government. Refugees are being dropped off metres away from the Quebec-US border by taxi cabs and then walking hours in freezing conditions to Quebec City.
The number of asylum seekers making refugee claims at the border more than doubled from 2015 to 2016, the CBSA said. In January, 452 refugees made claims compared with 137 in January 2016.
"It's touching, and we are not insensitive to that," Bryan Byrne, the RCMP's Champlain Detachment commander, told reporters near the border. "Some of these people had a long journey. Some are not dressed for the climate here."
Refugees who cross the border are taken to the border agency's office in Lacolle, Quebec for questioning by police. According to Reuters, police identify them and make sure they are not a threat and are not carrying contraband. Asylum seekers are then transferred to CBSA for additional questioning and fingerprinting.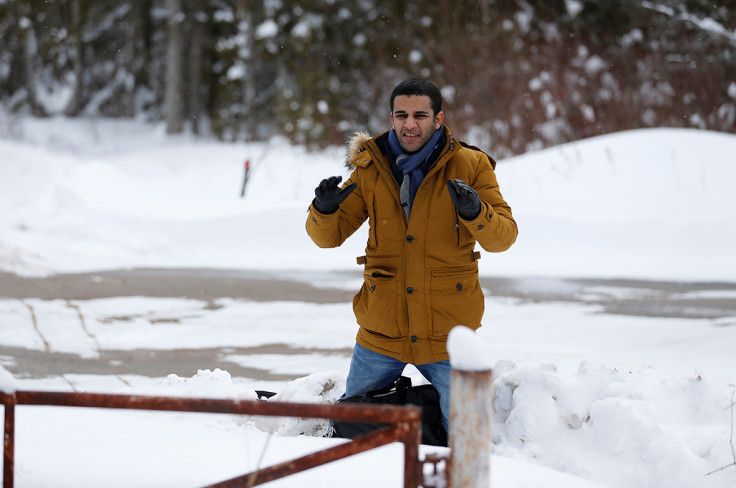 Those found to be a threat or a flight risk are detained, while those who are not are allowed to file refugee claims and live in Canada while they wait for a decision. CBCNews reports that refugees who are allowed to leave can stay with family or friends or are given a list of shelters where they can stay until their hearings.
On Monday, Montreal unanimously approved a motion to declare itself a "sanctuary city" for undocumented immigrants. The motion would allow undocumented immigrants to obtain services without fearing deportation.
The rise of so-called "sanctuary cities" have received renewed attention after US President Donald Trump signed executive orders ending federal funding for sanctuary cities and attempting to block travel by refugees and travelers from seven predominately Muslim countries.