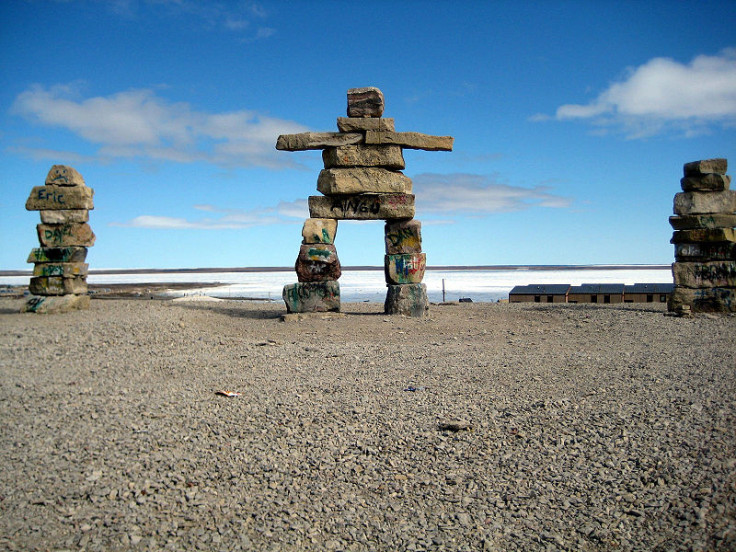 A crew from the Canadian armed forces are looking into statements given by hunters concerning strange sounds are apparently emanating from the sea bed.
People from a remote community in the Canadian Arctic claim to have heard beeping or pinging sounds in the Fury and Hecla Strait, a body of water 120km (75 miles) north-west of the Inuit hamlet Igloolik.
The sound, also described as a hum, was coming from the sea floor, according to local politician Paul Quassa. He revealed the noise was frightening the animals from a hunting ground that used to be populated by sea mammals.
"And this time around, this summer, there were hardly any. And this became a suspicious thing," he told CBC.
"That's one of the major hunting areas in the summer and winter because it's a polynya," an area of open water surrounded by ice that's abundant with sea mammals, he said.
George Qulaut, a hunter, also noticed the lack of wildlife. "That passage is a migratory route for bowhead whales, and also bearded seals and ringed seals. There would be so many in that particular area," he said
"This summer there was none."
One theory suggests that the Baffinland Iron Mines Corporation is conducting sonar surveys of Steensby Inlet as well as its Mary River mine southwest of Pond Inlet. But the company has denied this, stating that it has no underwater equipment here and is not carrying out any surveys.
The military sent out a CP-140 Aurora patrol aircraft to investigate under Operation Limpid, a domestic surveillance programme designed to "detect, deter, prevent, pre-empt and defeat threats aimed at Canada or Canadian interests".
According to a Guardian report, the Department of National Defence spokeswoman Ashley Lemire said: "The Canadian armed forces are aware of allegations of unusual sounds emanating from the seabed in the Fury and Hecla Strait in Nunavut. The air crew performed various multi-sensor searches in the area, including an acoustic search for 1.5 hours, without detecting any acoustic anomalies. The crew did not detect any surface or subsurface contacts.
"The crew did observe two pods of whales and six walruses in the area of interest.
"At this time the Department of National Defence does not intend to do any further investigations."