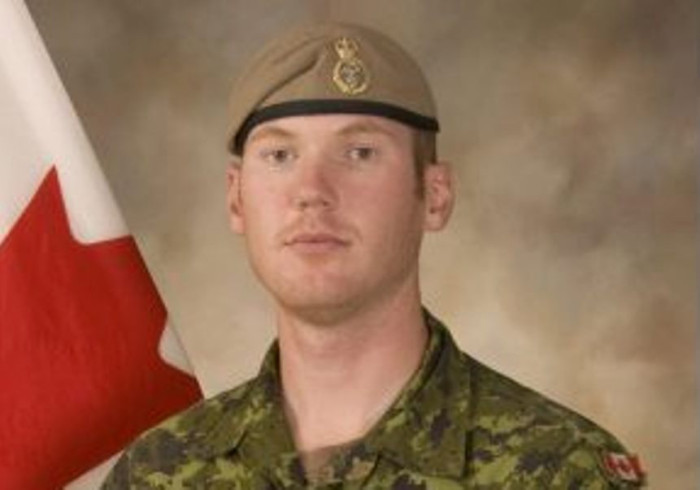 A Canadian special forces soldier was killed, and three others injured, when Kurdish forces mistakenly opened fire on the unit, as it returned to an observation post behind the front lines in Iraq.
Sergeant Andrew Joseph Doiron, based at Garrison Petawawa in Ontario, died in the "friendly fire" incident, which took place on Friday 6 March. The Canadian government are currently discussing whether to prolong their involvement in Iraq and Defence Minister Jason Kenney said the tragedy would not affect the decision.
"This is a sad and tragic incident of mistaken identity leading to friendly fire," said Kenney, speaking to reporters in Ottawa. "It is part of the inherent risk, unfortunately."
A Kurdish source told local media the forces were shot because when they were asked who they were they answered in Arabic, leading the Kurds to suspect they were from Isis.
The Canadian military would not comment on the reports but Kenney added: "My understanding is that the Canadian troops conducted themselves professionally, did what they were supposed to do in such a circumstance.
"Unfortunately, it was a question of a failure to recognize them on the part of the Kurdish militia."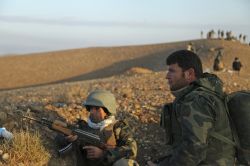 Around 600 Canadian troops are in Iraq as part of Operation Impact, assisting Kurdish troops fighting Islamic State (also known as Isis). Canadian troops have taken part in firefights against IS, but this is their first casualty. The three injured men are believed to be in a stable condition in a hospital in Erbil.
Opposition MPs in the Canadian Parliament have warned of "mission creep", with Canadian forces engaging IS in battle and also helping to guide coalition air strikes which entails being close to enemy positions.
In a statement Canada's Prime Minister Stephen Harper offered his condolences. "On behalf of all Canadians, Laureen and I offer our deepest condolences to the family, friends and colleagues of Sgt. Doiron. We also offer our prayers for the speedy recovery of the other three injured members of the Canadian Armed Forces," said the statement.
General Tom Lawson, Chief of the Defence Staff, said: "It is with profound sadness that I have learned of the death of Sergeant Andrew Joseph Doiron in Iraq. We have lost another invaluable member of our family. A soldier and a warrior, Sergeant Doiron was a consummate professional appreciated by all. I am grateful for his service and dedication. He will be missed."
In 2002 during the war in Afghanistan four Canadian servicemen were killed by friendly fire when a US plane mistook them for Taliban and dropped a bomb on their position.