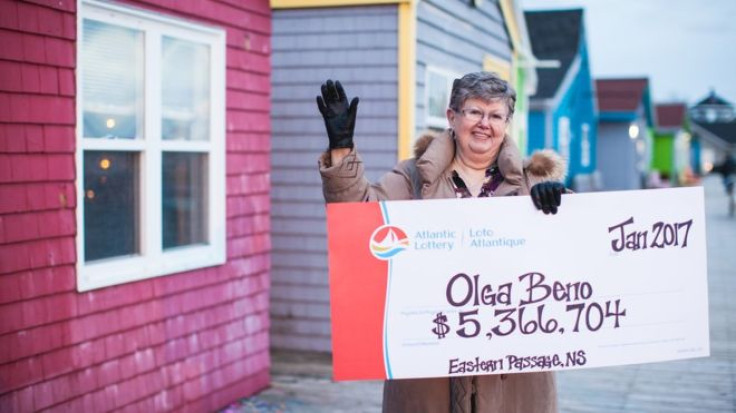 For Olga Beno – a woman from the Canadian province of Nova Scotia – a dream has literally come true. Cancer stricken Beno has won a CA$5.3mn (£3.2mn; $3.9mn) lottery with numbers she dreamt of some 28 years ago.
"If I had to describe how it feels in one word, I would say: magnificent," Beno said.
She claimed that she "dreamt up" the winning set of numbers in May 1989 and has regularly used them ever since. The lottery win is a blessing for Beno as she had to sell her home to fund her treatment.
"I know my numbers by heart, and I thought I saw them on the television screen the evening after the draw, but my eyes aren't good," Beno told Atlantic Lottery and added, "So I forgot about it."
However, the next morning when she was going through the newspaper she saw the winning numbers again.
"At first I thought - it can't be. It's a mistake in the paper. Then I said to my sister, 'I think I won the lottery'.
"She said 'Phone me back when you want to tell me the truth'."
Talking about her future plans, the woman – who was diagnosed with stage 4 cancer 10 years ago – said that she would soon build an easy-access ranch-style home with her winnings.
She also gave credit to her husband, children and grandchildren for the support and help while battling the disease.
The cancer sufferer added that she would go for a trip to Disneyland along with her family. "I'm a big kid at heart," she said.
Beno was one of the two winners to win such a huge amount from the 28 December draw. The second ticket was sold in western Canada.