Saul 'Canelo' Alvarez and Julio Cesar Chavez Jr will contest an all-Mexican catchweight fight at the T-Mobile Arena in Las Vegas on Saturday 6 May.
How to watch
Alvarez vs Chavez is live on Box Nation and BT Sport 1 from 2am BST on the morning of Sunday 7 May, with the main event set to start around 4am. American broadcasters HBO will show the event state-side.
Preview
Saul 'Canelo' Alvarez and Julio Cesar Chavez Jr will attempt to answer the tantalising question over who is the best boxer in Mexico when the pair clash in an eagerly anticipated fight on Cinco de Mayo weekend in Las Vegas. The pair may have alternative future ambitions beyond the bout but following sniping in the media this non-title bout has become personal.
Alvarez has become infuriated by accusations he is dodging high-profile opponents, including Gennady Golovkin, and is hoping to make a statement of intent against Chavez. The second generation boxer has himself been criticised for living on the coattails of his father – the six-time world champion who Chavez Jr is failing to emulate.
The 31-year-old has endured a chequered boxing career and while his record might read 50 wins from 54 fights, the reality is somewhat different. Arguably the biggest challenge facing Chavez comes before the fight, when he is required to make the catchweight of 164.5lbs. There is a $1m fine for each pound either fighter is above the limit.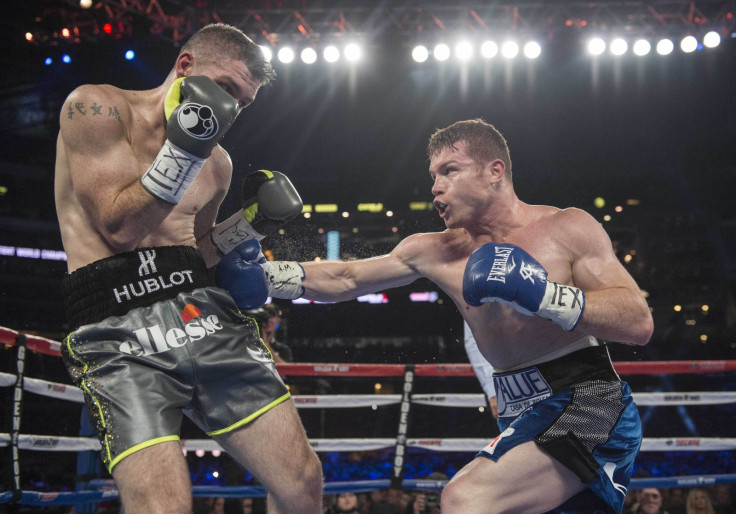 Should Chavez make the weight – something he failed to do when facing Marcos Reyes in July 2015 – then he should be a sitting duck for Alvarez. Not a fighter known especially for explosive power, the sacrifices made by Chavez could drain him of any capacity to cause a surprise at the T-Mobile Arena. Rehydration is permitted after the pre-fight weight-in, but it could come too little, too late.
Against the backdrop of a weekend which celebrates the anniversary of The Battle of Puebla, the pair come from remarkably contrasting backgrounds. The foundations of Canelo's boxing career were built on the streets of Guadalajara, where he would respond to taunts over his red hair and freckled skin with his fists. Fighting also runs through Chavez's veins like blood, with his father among the finest competitors to ever step into the ring; though he never suffered anywhere near the same hardship.
Despite the historic date of the fight and the bragging rights at stake, the WBC have attempted to ratchet up the stakes by introducing a new belt for the bout. The 'Don Adolfo Lopez Mateos' strap will be awarded to the victor, but having seen his WBC middleweight title stripped from him and awarded to rival Golovkin ,Canelo wants nothing to do with the token gesture.
Should Alvarez wriggle past Chavez then Golovkin increasingly becomes a looming challenge which he can't avoid. The darling of Mexican sport might be able to enhance his reputation this weekend by overcoming an old rival but questions over his intentions during the remainder of the year will linger regardless of the result.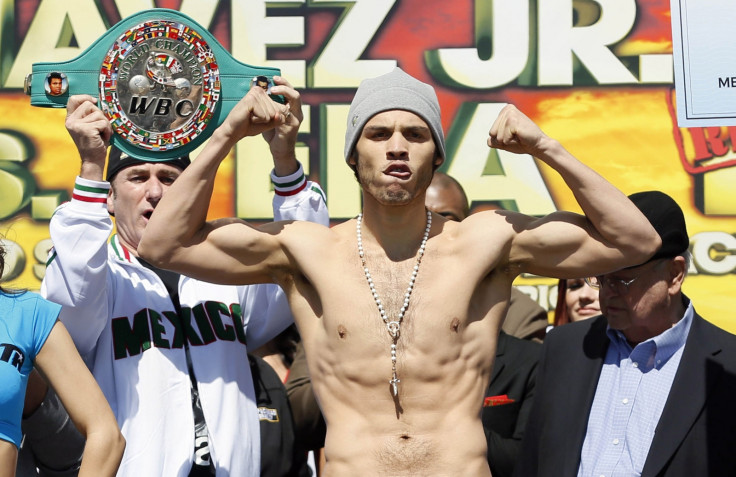 What the boxers have said
Canelo Alvarez: "The rivalry between me and Chavez has always existed, but even more so since the fight has moved forward," Alvarez says. "The comments that he's made, some of the things he has said in the media, have not sat well. And that motivates me—to train even harder, to really prepare well for this fight. It's extra fuel.
"I do think that Chavez had to work and train to get to where he is. But he's had so many highs and lows in his career that if it wasn't for his father's name, he wouldn't be in the place that he is. I made my own path. He's the opposite. He had the benefit of being a Chavez and still couldn't take advantage of it.
"If it wasn't for his father's name, he wouldn't be allowed to get away with this lack of discipline and he wouldn't have gotten away with everything he's gotten away with in his life. He was never a good representative of Mexican boxing."
Julio Cesar Chavez: "It's very, very important for both fighters. Yes, it's very important for him, but the fact that it's two Mexicans, I think that this is one of the most important fights in the history of Mexico. I just feel, because it's a great event; it's a big event, with two great Mexican fighters, and I feel that it's my last opportunity, and I'm going to take advantage of it and do the best I can.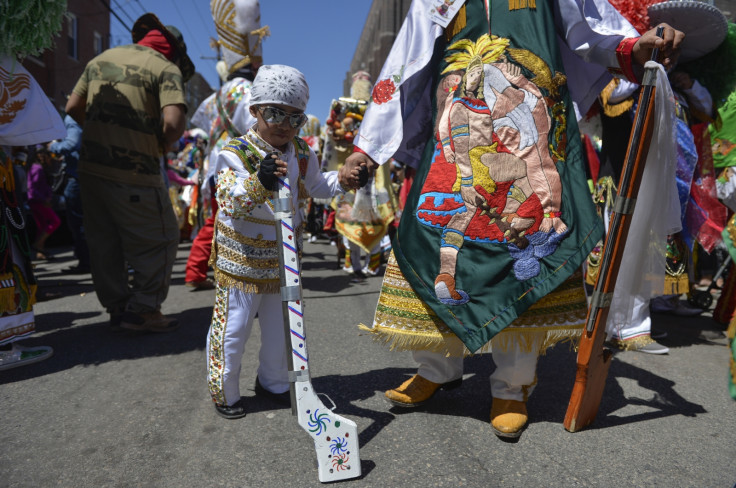 "I do feel that this fight is the biggest fight of my career, just because it's a big event, because of who I'm fighting and because of the opportunity. I'm going to take advantage of it and make the best of it. here's a real, true rivalry, and on Saturday night, people are going to see firsthand this rivalry, how real it is. Obviously we're going to show it inside the ring.
"One of the advantages is that he's fought a lot of fighters, not always in their prime. Also, he's a smaller fighter. He's a good fighter but smaller for his division and I think that's an advantage that I have."
Records
Alvarez: 50 fights, 48 wins (34 knockouts)
(W) Liam Smith - technical knockout - September 2016
(W) Amir Khan - knockout - May 2016
(W) Miguel Cotto - unanimous decision - November 2015
Chavez: 54 fights, 50 wins (32 knockouts)
(W) Dominic Britsch - unanimous decision - December 2016
(W) Marcos Reyes - unanimous decision - July 2015
(L) Andrzej Fonfara - retired - April 2015 2014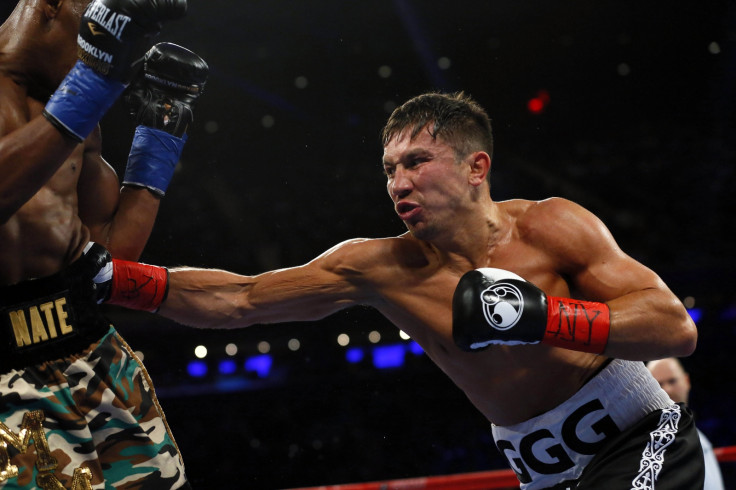 Prediction:
If Chavez does indeed make the catch weight then there is little doubt that his power will be compromised. Canelo's fights against Khan and Smith appeared nothing more than warm-ups for bigger tests ahead, but having stopped his opponent inside the distance in four of his last six wins expect a similar result this time around.
Odds (via Betfair)
Canelo Alvarez by knockout or disqualification 5/6
Canelo Alvarez by decision 6/4
Julio Cesar Chavez Jr by knockout 13/1
Julio Cesar Chavez Jr by decision 17/2
Draw 25/1
Undercard
David Lemieux vs Marcos Reyes
Lucas Matthysse vs Emmanuel Taylor
Joseph Diaz Jr vs Manuel Avila