Conor McGregor's chances of beating Floyd Mayweather Jr in a prospective boxing match have been dismissed once again after former world champion Antonio Tarver claimed the UFC superstar would not have "a f**king chance" of upstaging the unbeaten American. The pair have been locked in talks over a cross-code clash during recent months but an agreement is still to be reached.
Despite the fight having not yet been agreed, with financial splits holding up an announcement, personalities from the world of boxing and the UFC have weighed into the debate over who will prevail in what would be McGregor's first fight in the squared circle. The likes of Daniel Cormier and Chael Sonnen have tipped Mayweather to improve on his 49-0 record, while Nate Diaz and Artem Lobov are among those tipping the MMA star to cause an upset.
And Tarver, a former pro boxer with a record of 31 wins from 39 fights who has sinced moved into MMA coaching, also believes that Mayweather is the overwhelming favourite should the pair clash before the end of 2017. "Not a chance in hell," Tarver said Monday on The MMA Hour when asked if McGregor, 28, could cause a shock.
"Because Conor McGregor can't beat the top 20 in the division, how the f**k is he going to beat Floyd Mayweather? Not a f**king chance in hell [of even a puncher's chance], because he's not punching with those four-ounce gloves on. He's punching with 10-ounce gloves on. Big difference.
"It's a money fight. I don't know if it's a mockery, but it's a money fight. That's what it's all about. Conor McGregor can't beat Nate Diaz in a boxing match. In a boxing match, [Diaz] will beat his ass, and there's a whole lot of other fighters out there who will beat his ass in a boxing match."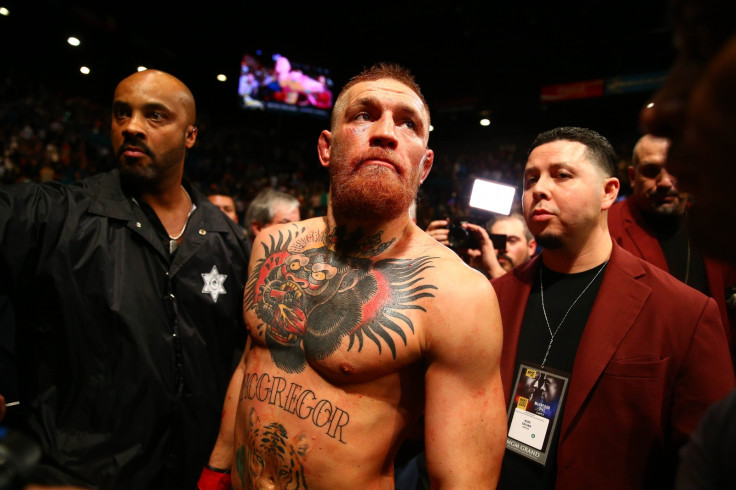 Mayweather has not fought competitively since September 2015 but has declared his intent to come out of retirement to face either McGregor or another opponent in an effort to record a 50th win in his illustrious career. Though known for his defensive skills and speed rather than his explosive power, Tarver believes Mayweather could even KO McGregor, something he hasn't done since stopping Victor Ortiz in 2011.
"I think Floyd can knock him out, because Floyd is a boxer," he added. "[McGregor] is not going to know what to do. He hasn't had the repetitions. He hasn't had the experiences. He don't know what it's going to take.
"Sh*t, he gets tired in a five-round fight, even though they're going five rounds and they're wrestling. What the hell you think is going to happen in round six, seven, if he gets that far? When he's mentally fatigued and tired? Because I've seen him in the Octagon getting mentally fatigued and tired. So he just needs to be taught."