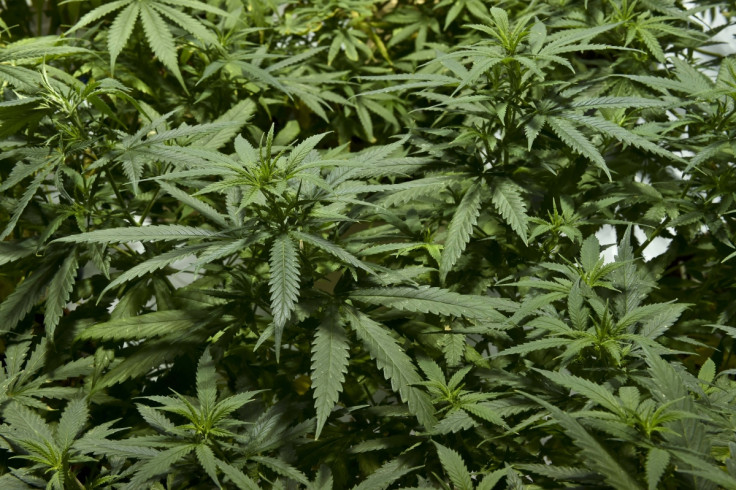 A cannabis grower who was caught with a marijuana crop worth £36,000 ($46,500) will not go to jail after a judge discovered he had a brain tumour.
Police found a farm of 77 cannabis plants when they raided the home of Jason Rodgers in Billingham in the north of England.
They discovered a tent containing 12 large plants which could produce cannabis worth around £6,600. They also found a cupboard with 55 plants at different stages of growth. Once fully grown, these could have been sold for more than £30,250 on the streets.
Rodgers, who was not home at the time of the raid, turned up at the police station afterwards and said that he grew his own cannabis as he was a heavy user of the drug. He pleaded guilty to producing cannabis but said he did not grow it for commercial use.
His defence lawyer, Alex Bousfield, told the Teesside Crown Court that Rodgers had a brain tumour and required "constant supervision".
"He is now undergoing treatment for [the tumour]. I don't have any evidence to support it but the scars are clear to see on the back of his head. He's had a stent put in to drain fluid from around his brain," Bousfield said.
He added that Rodgers' "attitude to life has changed" since his diagnosis several weeks ago.
"It would seem this tumour is one he's had most if not all of his life and it's come to light. It seems to be a long-term problem," he said.
Judge Simon Bourne-Arton QC, the Recorder from Middlesborough, said he would not send Rodgers to prison. He ruled that while it was clear that the crops were being produced "for commercial growth", it was not "as large or as commercial" as the production that is sometimes presented before the court.
He handed Rodgers a suspended 15-month jail term.