It was one of the most awkward exchanges ever seen on the red carpet, as Charlize Theron came face-to-face with her ex-fiancée Sean Penn. The former couple was attending the screening of The Last Face during the 69th annual Cannes Film Festival on Friday(20 May).
The statuesque actress, who is one of a handful of women in a male-dominated cast shunned the more customary gown opting to walk the red carpet in an androgynous trouser suit and shirt. While she made a confident and composed entrance, the 40-year-old appeared to be somewhat disarmed by her awkward encounter with Penn on the red carpet.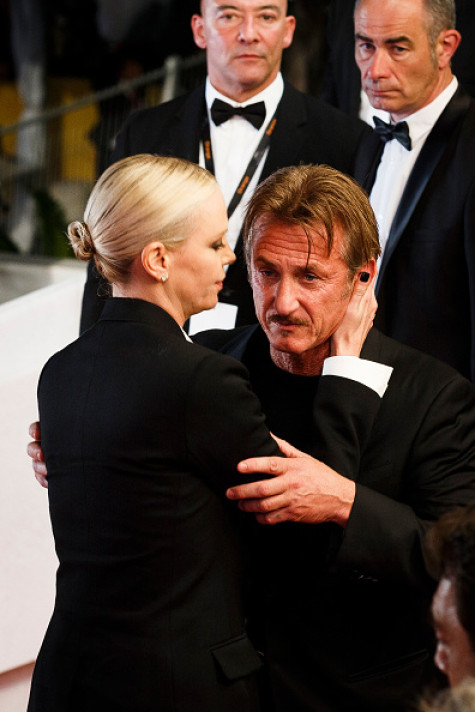 Their obvious discomfort was hardly surprising as the former lovers were meeting publicly for the first time since they called off their engagement in 2015 and that too under the glare of the world's media.
The icy interaction was undeniable, as the pair greeted one another. While Theron tried her best to ensure the exchange appeared at least cordial, Penn looked detached as he reached out for a half-hearted embrace.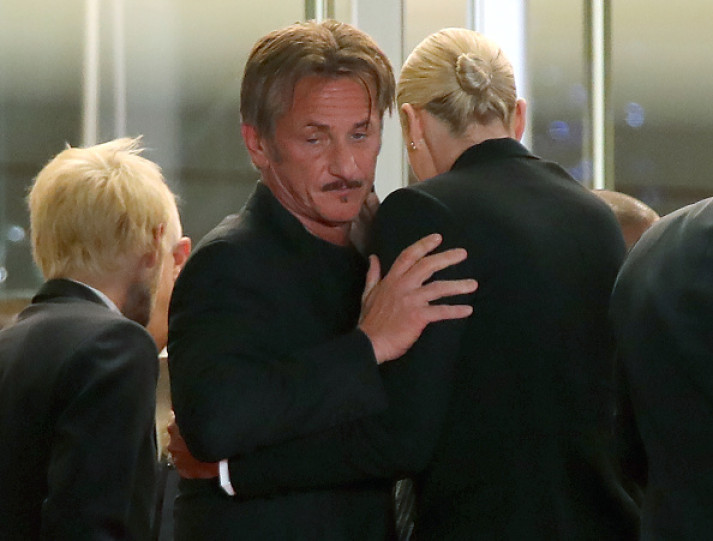 The former couple who were in a relationship for almost two years posed with the film's cast but kept their distance from one another while interacting rather more warmly with their costars. Sean looked distinctly happier while posing with his model daughter Dylan, 25, and son Hopper.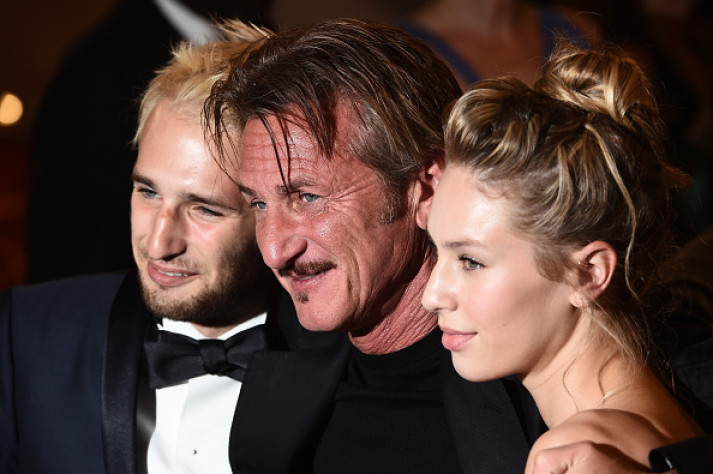 The South African actress began dating Penn about two years after adopting her first child, now 4-year-old Jackson (she now also has an adopted year-old daughter, August). Reports emerged in June 2015 claiming that Charlize had cut off contact with the actor-turned-director after they spent time together promoting her movie Mad Max: Fury Road at last year's Cannes Film Festival.
In an interview with WSJ magazine in April, Theron addressed the speculation about their former romance denying reports that she was "ghosting" the star. "There is a need to sensationalize things," she explained. "When you leave a relationship there has to be some f***ing crazy story or some crazy drama. We were in a relationship and then it didn't work anymore. And we both decided to separate. That's it."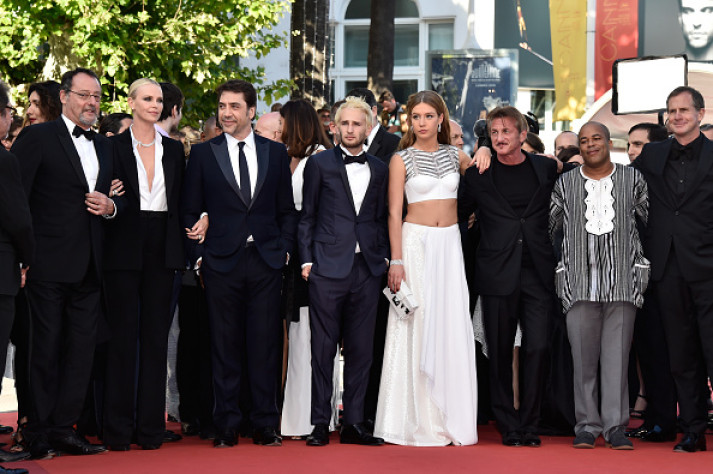 The prospect of a face-off with her ex may have been one reason why the South African actress was power-dressing on the red carpet. The masculine style has been a popular trend during the prestigious festival with Victoria Beckham, Susan Sarandon and Julia Roberts rocking the man-suit. But the premiere also saw an array of prerequisite barely there dresses and style statements from stars such as supermodels Izabel Goulart, Alessandra Ambrosio, Juliette Binoche and Milla Jovovich.