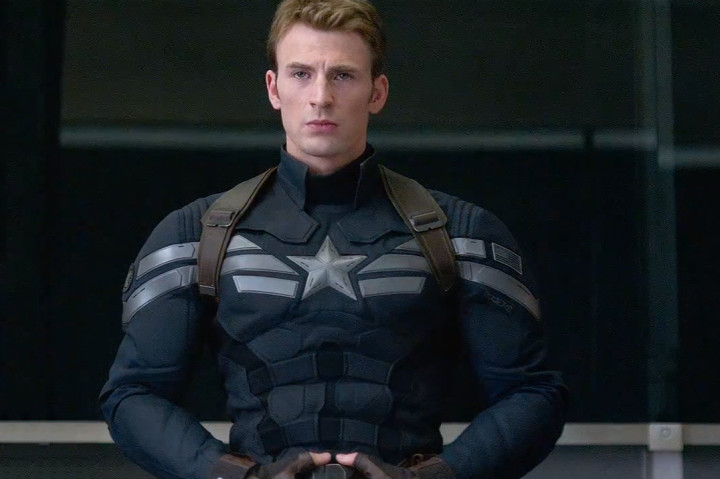 Captain America: The Winter Soldier created a huge buzz after its release and went on to become a blockbuster. Fans, however, are eagerly awaiting the third sequel of Marvel's superhero flick featuring Chris Evans.
However, there are speculations that Captain America may die in the upcoming sequel of the popular franchise.
Captain America 3, scheduled to premiere on 6 May 2016, may feature the death of the fan favourite character, Steve Rogers, the World War II fighter who was injected with the super soldier serum, Movies.com reported.
The directors of the movie, Anthony and Joe Russo, have hinted that fans will freak out when they hear about the movie's script.
"We just got another incredible draft from the writers and are very excited about the film," co-director Anthony told the website. "I can't divulge who is going to be in the film, but I think the fans are going to freak out when they hear about it."
According to the director duo, the relationship between the Cap and the Winter Soldier remains conflicted during the end of the second sequel and the third instalment may explore that part.
"The relationship between Cap and the Winter Soldier was never resolved at the end of the last movie. Thinking about where that relationship can go is a piece of the puzzle for us for sure. That character is a wonderfully, beautifully tragic figure in the sense of is he the world's most feared assassin or is he the world's longest serving POW," the director duo told the website.
The Russo brothers also teased about the theme of the upcoming movie, which may broadly be based on the Winter Soldier's character transformation from a prisoner of war to a dreaded super villain.
"Is he innocent by reason of insanity or the equivalent of it because he's been mind controlled or is he irredeemable? Is he ever going to be acceptable to Cap again as the friend that he used to be before he was the Winter Soldier? These are very philosophical, emotional questions that pique our interest and definitely form one layer of the next movie," they added.
Earlier, Iron Man 3 ended after Tony Stark removed the shrapnel from his heart and then threw the arc reactor into the sea.
Though Robert Downey Jr's character did not die in the popular franchise, there are rumours that Captain America may die in the third sequel.
MTV new quizzed the directors about whether they would prefer an ending similar to that of Tony Stark in Iron Man 3.
"It is a hard question to answer because it gets to the specific of where the narratives are going. I will say this: yes, for satisfying storytelling, you want a beginning, middle and end," Anthony Russo said. "That's the natural arc that we all thrive off of in narrative."
Captain America: The Winter Soldier Blu-ray and DVD will be released on September 9.