Captain America: Civil War powering to boffo $1bn in box office takings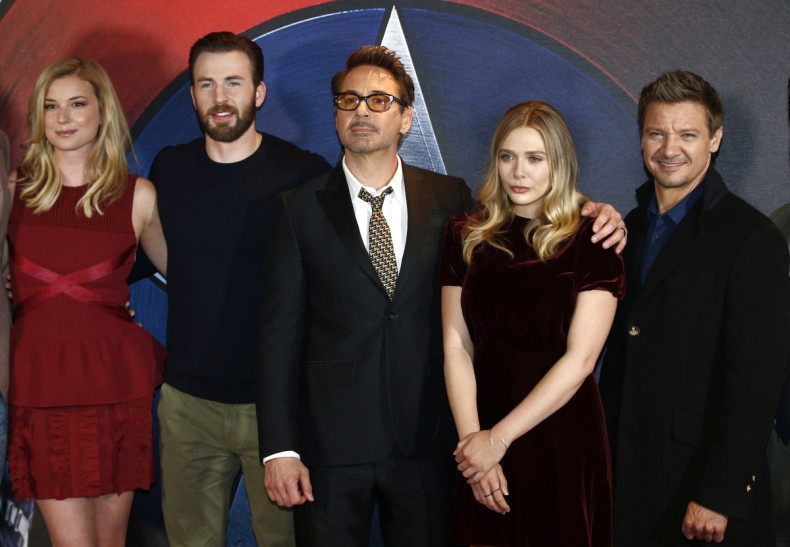 Mighty Marvel superhero Captain America is sweeping up the ground with his enemies and hoovering-up movie ticket revenue, on the road to reaping an anticipated billion-dollar payday. Captain America: Civil War, the latest film from the Marvel 'multiverse' has raked in $496.6m (£344m) worldwide since it debuted in late April. The figure also includes $181.8m (£126m) taken this weekend in North America, where it stands as the fifth-largest opening for a film of all time, as well as the top launch of 2016 to date, according to the Hollywood Reporter.
It is widely expected to be the first movie of the year to take in $1bn (£693m).
Fans apparently love the plot. In Civil War, the Avengers are at odds as they are forced to choose sides between Captain America/Steve Rogers (Chris Evans) and Iron Man/Tony Stark (Robert Downey Jr.) when the government tries to control the superheroes.
Several other Avengers figures appear in the movie, including Scarlett Johansson, Anthony Mackie and Jeremy Renner. New additions to the Marvel movie universe — Black Panther (Chadwick Boseman) and Spider-Man/Peter Parker (Tom Holland) — also make debut appearances in the critically acclaimed superhero romp.
"There's overwhelming momentum to this universe," gushed Disney distribution chief Dave Hollis. "And with little competition between now and Memorial Day, we are set up to do tons of business."
Captain America: Civil War, which cost $250m (£173m) to make, is the 13th title in the Marvel Cinematic Universe. It has garnered a 91% critics' rating on Rotten Tomatoes. Most viewers have been recorded as male (59%), but adults make up 69% of ticket buyers, followed by families (20%) and teenagers (11%), according to stats included by the Hollywood Reporter.
Nearly as mighty as Captain America is Disney, which now claims four of the five top openings ever in American history. Civil War shot past Iron Man 3 to come in at No. 5 behind the top leader Star Wars: The Force Awakens, Jurassic World, The Avengers, and Avengers: Age of Ultron. Jurassic World - the only non-Disney film in the top five - was released by Universal.