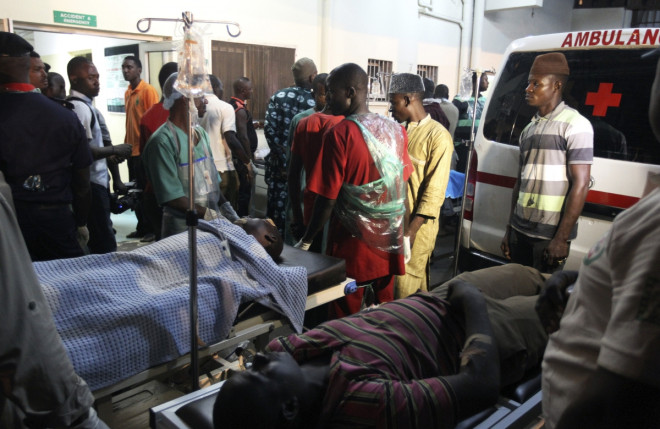 A car bomb attack has killed at least 19 people and injured more than 60 in the Nigerian capital Abuja weeks after a deadly explosion claimed by Boko Haram took 70 lives.
The massive explosion that rocked the Nyanya suburb of the capital defied the heightened security arrangements for a regional economic conference the capital city is hosting next week.
The blast happened near a bus station just as commuters were waiting to board buses. According to the head of Nigeria's Emergency Management Agency, 19 people were confirmed dead while 60 were taken to hospitals, BBC reported.
"People in the crowd were saying that a man parked his car, walked away and the next thing they know, the car blew up," the report quoted an eyewitness as saying.
Another witness told Reuters he heard a "deafening explosion, then the area near Nyanya bridge was on fire. There were many people in the vicinity".
No one has so far claimed responsibility for the attack, but the hand of Boko Haram, which has been fighting President Goodluck Jonathan's government to create a hardcore Islamic enclave, is suspected.
The scene of Thursday's attack was barely 100 metres away from the spot of the 14 April attack.
The attack has deepened the security crisis facing Nigeria, Africa's biggest oil producer, as it prepares to host world leaders including Chinese Prime Minister Li Keqiang next week for the World Economic Forum on Africa.
The government had deployed around 6,000 soldiers and police as part of increased security measures. However, the car bomb near the capital has dealt another blow to the government close on the heels of the 14 April blast and the mass abduction of more than 200 school girls.
"I'm worried about our security here. After the last explosion the president said he would increase security," BBC quoted a witness, Charles Osueke, as saying.
"There were policemen around when this explosion happened and they didn't manage to stop it."